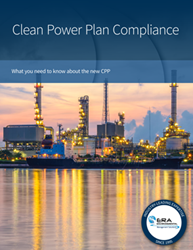 Clean Power Plan Compliance: What you need to know about the new CPP
(PRWEB) September 04, 2015
The final version of the Clean Power Plan has set out ambitious air emission reduction targets for the Energy industry by the year 2030. Energy manufacturers are expected to reduce their total carbon emissions by 32% gradually over the next 15 years; this will require more efficient control technology, stricter operational oversight, and forecasting for improved decision making. Many manufacturers are feeling unprepared.
ERA's compliance software platform provides advanced functionality to meet all of the challenges presented by the Clean Power Plan head on. Using a comprehensive virtual modelling methodology, it is able to accurately forecast emission reductions before implementing any action plan. In addition, the ERA platform fully automates any compliance task tracking and assignment needed for emission reductions, compliance reporting, and operational tracking. It provides a comprehensive tool suite to executives and their EH&S teams to meet the requirements of the CPP.
To get a copy of the Clean Power Plan Compliance Briefing published by ERA Environmental visit http://hubs.ly/H017SrT0 .
About ERA Environmental Management Solutions
ERA provides air emission tracking and compliance software to nearly every industry in North America, including Energy, Oil & Gas, Automotive, and Chemical manufacturing. Clients include Fortune 500 companies and small sites. ERA software is the only software to fully automate compliance tracking and management while also providing accurate air emission reporting.