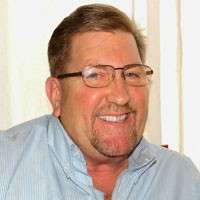 Chris has been a phenomenal asset to client needs. He's also a valuable team member and a great example of what being a 'Safe Money Approved' advisor is about
Laurel, MD (PRWEB) September 08, 2015
Safe Money Resource is dedicated to helping retirees and workers become highly knowledgeable about their finances. Chris Walker, a Maryland based wealth planner with 25+ years of experience and a "Safe Money Approved" advisor, has launched a new website for consumer education. With helpful content on Social Security benefits, IRAs, annuities, required minimum distributions, and other topics, the website can be found at:
"Chris has been a phenomenal asset to client needs. He's also a valuable team member and a great example of what being a 'Safe Money Approved' advisor is about," commented Brent Meyer, Safe Money Resource President and co-founder. "We're greatly pleased to launch this website as an informational resource for retirees and workers approaching retirement."
"The goal of this website is to take discussion of retirement income planning from complex to comprehensible. I want you to feel completely confident about your retirement plan and the future," Walker said. "If you have questions about anything, please don't hesitate to contact us."
Walker offers valuable knowledge and expertise from his strong background in the financial services and insurance sectors. Over his career, he has served in district, general, and regional management and training capacities for many insurance carriers. Walker has personally trained 200+ agents in effective health, life, and retirement planning strategies.
When helping clients, Walker brings an extensive breadth of financial expertise and product knowledge. Along with these traits, he is an accomplished leader. Over the years, he has established three independent agencies, which performed strongly and focused on delivering personalized solutions to every client. Walker was also the founder of a boutique agency which focused on the under served needs of the baby boomer and senior markets.
Today Walker is principal at Laurel, Maryland based Walker Financial, where he holds multiple state licenses. At present he helps retirees and workers throughout the northeastern United States. In each session, he provides a non-biased analysis of each client's needs and works to develop multiple strategies for retirement. Walker also holds nightly seminars on Social Security benefits and required minimum distribution tax planning, for which dates can be found on SafeMoneyWalker.com.
"If you'd like to schedule an appointment to go over your financial situation, call us at 240-595-2159. It'd be our pleasure to assist you," Walker elaborated.
As a "Safe Money Approved" advisor, Walker is recognized by Safe Money Resource as a highly qualified, trustworthy financial professional. "Safe Money Approved" advisors are financial experts who have been vigorously vetted and confirmed to have records of strong experience, knowledge, and professional integrity. For more information about "Safe Money Approved" advisors, please visit: http://safemoney.com/local-advice/safe-money-approved-advice.
On the whole, Safe Money Resource is a network of licensed, independent financial planning specialists. These individuals are experts in annuities and other financial products offering lifetime income benefit options. Since they are independent agents, network members can offer a diverse product selection from multiple insurance carriers. Safe Money Resource has relationships with 40+ insurance carriers. It carefully researches, evaluates, and analyzes each product before making any recommendation to network members.
"If you've questions about anything, we welcome you to call us at 877.GROW.SAFE. Our team would be happy to aid you however we can," explained Meyer. "If you need expert advice from a local, independent advisor, we can help. Or if you require assistance with determining the right things to ask your financial advisor, don't hesitate to let us know. We look forward to hearing from you!"