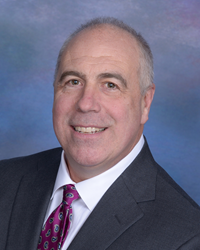 Minneapolis, Minn. (PRWEB) September 08, 2015
Buddy's Kitchen, Inc., a producer and co-packer of custom food products, announced that Thomas "Pres" Colwell has joined Buddy's Kitchen, Inc. as president of the company's Convenience and Co-Pack Business Group. Colwell also made an equity investment in the company, alongside current owners CEO Dave Smith and the family of the late founder, Buddy Eian.
"Our business model is providing custom frozen food solutions through a very customer-intimate process, and few people in the industry understand that process as well as Pres," said Smith. "Buddy's has experienced significant growth, and by adding a guy like Pres, it will allow us to continue our rapid growth without compromising the way we deliver the customer experience."
Colwell had a more than 25-year career in the food service industry including serving as a general manager and vice president of sales and marketing at American Food Group as the company entered the cooked meat industry.
"I'm excited by the opportunity in front of us at Buddy's Kitchen," Colwell said. "We are a meaningful industry player with very unique capabilities. We have a lot of capacity, yet we are small enough to execute in a very nimble and responsive way. It is exciting to watch our culinary team continue to grow and exceed the expectations of our customers."
Founded in 1974, Buddy's Kitchen produces custom frozen food products and co-packing services for c-store retailers, consumer packaged goods food companies and food service organizations. Buddy's employs 250 people at its plant in suburban Minneapolis, Minnesota. The company has earned the SQF Level III Food Safety designation, and now is also approved to produce certified Organic and Gluten Free products.
For media inquiries, please contact Joanne Henry at henry@neuger.com. For more information on Buddy's Kitchen, see http://www.buddyskitchen.com