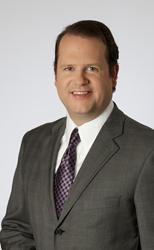 ST. LOUIS, MO (PRWEB) September 10, 2015
The board of directors of the digital marketing and social media company Gremln announced the appointment of industry expert Chris Moloney to lead the fast-growing firm. Moloney will become the Chief Executive Officer (CEO) of Gremln effective today and was also appointed a seat on the company's board of directors.
Ryan Bell, who founded Gremln in 2009, and successfully served as CEO for the past six years, will remain Chairman of the Board and will now take on the role of Chief Product Officer / Chief Technology Officer.
Bell approached the board earlier this year and they agreed that it was the right time to expand the company's leadership team and to give him the opportunity to focus on product strategy and development.
"Gremln's level of growth and success led to our expansion strategy of onboarding experienced leadership with strong social media, financial services, and executive acumen. We certainly found this in Chris Moloney", said Bell.
Chris led Wells Fargo to become recognized as a top investment firm in the U.S. for digital and social media programs, according to Wealth Management Magazine. Previously, Moloney led all marketing and launched social media at U.K.-based Experian and at St. Louis-based Scottrade.
"We are all very excited about Chris Moloney's strategic expertise and proven track record of success in this industry. He will be a significant asset to drive growth and expansion of Gremln's lines of business," said Barry Sandweiss, Board Member of Gremln and General Partner at Cultivation Capital.
Moloney has become a recognized digital expert and was named "the digital CMO" by CMO.com earlier this year. He is a frequent keynote speaker at digital marketing and social media innovation conferences in the U.S. and internationally. Moloney will be based at the Gremln headquarters in downtown St. Louis, Missouri.
"Gremln is already a recognized leader in this industry and I look forward to working with Ryan and the rest of the team," said Moloney. "More companies each day are realizing the need to increase their social media marketing and management capabilities. The ROI (return on investment) that companies are experiencing in social media is helping to fuel this dramatic growth."
"I am enthusiastic about the opportunity Gremln has to help generate new customers, deepen customer relationships and increase revenue for hundreds of business clients, across a variety of industries. It is an exciting time to be part of this digital and social media revolution," Moloney added.
"I'm thrilled to add Chris Moloney's leadership and deep experience to drive accelerated growth for the company. Gremln has gotten to know Chris over the past year and we feel he is the perfect person to set the strategic direction for the company," said Bell.
"We created Gremln to enable companies to grow their business through the use of social media when words like 'tweet' and 'hashtag' weren't yet part of the common digital lexicon." said Bell. "Since founding Gremln, I'm honored to have led the company from an exciting idea to a globally recognized social media management platform."
Moloney will lead strategy, products, content, creative, business development, consulting & training services, customer care, marketing, finance and human resources for the growing company headquartered at 911 Washington Avenue, St. Louis, Missouri 63101.
Tweet This: Chris Moloney appointed CEO of @Gremln, the Digital Marketing and Social Media Tech Company - http://brev.is/egJB @CMOChris
About Gremln
Founded in 2009, Gremln is a digital and social media marketing company that provides tools for users to manage their social media needs.
Gremln offers organizational tools to streamline all of the social media marketing campaigns for individuals and groups. Gremln helps users save time and money with Twitter, Facebook, and LinkedIn content management and analytics all in one central dashboard. Gremln helps companies and employees engage with customers, monitor social mentions, and schedule content marketing campaigns at the optimal time and frequency in one platform. Gremln's Social Guardian™ tool allows for regulated users, such as financial services employees and companies, to manage a safe, secure and compliant social media campaigns. With built-in tracking tools and ROI analytics, Gremln is the best-in-class solution for managing social media campaigns. For more information, visit Gremln.com.
About Cultivation Capital
Cultivation Capital is a venture capital firm that invests in young companies whose ideas have potential to disrupt the way we live & work. Cultivation Capital has backed over 30 high potential technology and life sciences companies since the firm was founded in 2012, making us one of the most active private equity seed investors in the country. Cultivation Capital is managed by a team of experienced entrepreneurs, who have started more than 30 companies, raised more than $200 Million dollars and had several successful exits. For more information, visit http://www.cultivationcapital.com.
For more information, contact
David Bell, Chief Marketing Officer
(314) 915-8738
or David(dot)Bell(at)gremln(dot)com