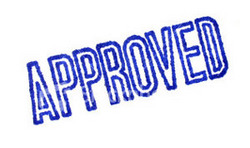 Fort Campbell has used our alert system steadily since 2008, said Howard Ryan, Founder and CEO of Desktop Alert Inc..
Chatham, New Jersey (PRWEB) September 04, 2015
Desktop Alert, Inc., the leader in network-centric emergency notification systems in use by the U.S. Army, today announced Desktop Alert Inc. has been awarded a renewal contract by Fort Campbell, Kentucky to bolster force protection. Fort Campbell is using Desktop Alert Inc. to provide emergency alerting to upwards of 20,000 personnel, offering critical time sensitive alerts and information to all personnel.
The alerts reliably notify targeted recipients with a myriad of alerting capabilities which include but are not limited to alert auditing (accountability), audible alerts, pre-defined threat matrix templates, interactive alert capability for data collection, approved DOD instant messaging extensibility and more. The companies' offerings require no new devices be introduced to the network. Desktop Alert is a pure ISP/software solution which installs from a CD in hours.
Within seconds Command Centers authorized publishers of the alert can issue a scenario-based alert or a unique alert definition providing the capability to respond to unique events with specific requirements. The Desktop Alert interface provides unique on-the-fly custom alert creativity with its HTML based WYSIWYG editor. There are no limits to the amount of templates which may be created over and above the pre-defined threat matrix templates stocked with the notification platform. Desktop Alert is an approved U.S. Army EM2P alerting platform and also an approved DISA/APL Mass Notification platform.
"The renewal of Desktop Alert by Fort Campbell is truly an honor and representative of Desktop Alert's continued increase of market share within the United States Army. Fort Campbell has used our alert system steadily since 2008," said Howard Ryan, Founder and CEO of Desktop Alert Inc..
About Desktop Alert: https://www.desktopalert.net
Desktop Alert's innovative and patented software, internationally recognized as the "Best Mass Notification" and "Best First Responder Interoperable Communications" system is the leader in providing comprehensive notification, accountability and situational awareness solutions. The Desktop Alert Notification system is designed to provide a suite of scalable, flexible, and adaptable communication, coordination, and collaboration tools in environments ranging from austere - no terrestrial infrastructure support - to fully modern with extensive IP and legacy system integration's. Desktop Alert allows individuals and organizations to accelerate the flow of information in order to ensure effective decision making, coordination, proactive community engagement, and public awareness.