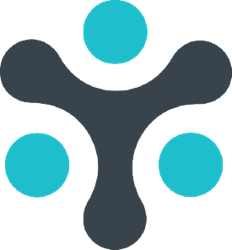 We remain dedicated to implementing green initiatives and InfoSnap makes that process easy for us.
Austin, Texas (PRWEB) September 08, 2015
Wolcott School District in Connecticut selected InfoSnap to customize an intuitive solution for online student registration. InfoSnap's award winning integration with PowerSchool, Wolcott's student information system, generates real-time, on-demand data transfer between the two systems.
"We wanted to make the registration process more efficient for our families. The fewer passwords, the better and InfoSnap provides that level of functionality," said Frank Purcaro, Director of Student Learning & Teaching at Wolcott School District. The single sign-on feature allows families to access InfoSnap registration from within their PowerSchool family portal without the need to create or log into a separate InfoSnap account.
Once logged in, families are able to provide and update student information. Families who have more than one child in the district can 'snap' data from one student to another. SmartForm™ technology, an intuitive tool built into the solution, collects relevant data based on previously entered information or choices (grade, activities, medical history, etc.). The data submitted is reviewed, polished, and formatted to meet the district's policies and then delivered into PowerSchool, resulting in up-to-date records on the first day of school.
"Seamless integration with PowerSchool is important to us. We selected InfoSnap because we like the convenience of being connected to PowerSchool and the ability to access registration using one log in. We remain dedicated to implementing green initiatives and InfoSnap makes that process easy for us," notes Purcaro.
About InfoSnap
InfoSnap®, Inc. is the leading provider of cloud-based registration management solutions, including online Application, Admissions, School Choice/Lottery, New Student Enrollment, Annual Student Registration, and Staff Registration, designed specifically for Pre K-12 independent, charter, and public schools. All solutions are backed by dedicated solution specialists, supporting both administrators and families. InfoSnap was founded in 2000 and serves a growing client base of 10,000+ Pre K-12 schools around the world. For more information, visit InfoSnap.com.