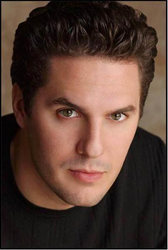 "Our clients frequently earn ten times more than their counterparts working in offices."
LOS ANGELES, CALIFORNIA (PRWEB) September 04, 2015
The U.S. labor force participation rate is at a 38-year low, according to the latest release from the Bureau of Labor Statistics released Friday. That can explain why the unemployment rate has dropped to a pre-recession low at 5.1%. A number that doesn't include Americans who have decided to drop out of the job market and take employment into their own hands as freelancers, independent contractors and a growing movement of solo entrepreneurs.
Russ Ruffino, president and founder of Clients on Demand, has found traction as the freelancing industry continues to build momentum in the workforce due to technology changing the social landscape and the way Americans approach work. His own choice to venture out of the traditional workforce led him to specialize in mentoring solopreneurs in how to generate steady clientele and build their businesses online.
"Technology has given former employees the one thing they've never had before: mobility and accessibility. The hardest part of being on your own is finding clients consistently. If you have a system for attracting clients, you can work and create strong, stable income as a freelancer or solopreneur from anywhere in the world."
What the current jobs report doesn't reveal is just how many Americans are not being tracked as they have chosen to go it alone. The recent survey Freelancing in America: A National Survey of the New Workforce, conducted by Edelman Berland and commissioned by Freelancers Union and Elance-oDesk, reveals freelancers and consultants consist of more than 53 million or one third of all U. S. workers.
Internet businesses specifically contribute as an important role in this rapid growth. With access to massive amounts of information on their phones and laptops, individuals can learn, and take action virtually from anywhere--becoming a massive part of the freelancing world, with minimal upstart expenses.
Traditionally, freelancers leave the traditional workforce as a freelancer, taking with them corporate work contracts and the long ten hours days that go with them. However, the virtual social opportunities abounding via the Internet have created a creative class of solo entrepreneurs who leverage social networks and virtual automation into lucrative lifestyle businesses, allowing them to work ten hours weeks instead of ten-hour days.
"Freelancers get to set their own hours, their own compensation, and choose their own projects. Our clients frequently earn ten times more than their counterparts working in offices."
The promise of paradise freelancing as the barefoot executive can come with it's own set of challenges. The online marketing landscape is in a constant state of revision and progression and it can be difficult for the beginning entrepreneur to keep up. Opening up a whole new industry of experts consulting experts and a new community of job creation the government is not tracking.
For more information about Russ Ruffino, visit http://www.clientsondemand.com