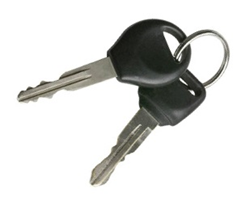 Austin, TX (PRWEB) September 07, 2015
Last September 2nd 2015 Melissa Thompson a resident of Austin Texas drove to Steven's Convenience Store for eggs and milk. The woman had an 18 month old and 3 month old in the car. The driver stated that she has a bad habit of leaving her keys in the ignition for quick stops, but this time she accidentally locked the car door before she went inside.
She was parked in the shade of the convenience store. The mid-morning outside temperature was approaching 75 degrees. – But as the minutes ticked on the sunlight was beginning to approach the car. The woman was running out of time quick.
Because the outside temperature was still comfortable and the back windows of her sedan were cracked to let air in she had approximately 30 minutes before the situation became dire. Luckily for her that day the convenience store owner had a family member in the locksmith business.
The convenience store owner Steven Carte' called his brother-in-law, the owner of Austin Car Keys, to come and open the car door. The conversation over the phone did not last long and Austin Car Keys arrived in under 10 minutes. Within another few minutes or so Austin Car Keys had the passenger side door open and all was well for the young children inside.
An onlooker who noticed the situation called the local police. – And a local news media source was notified of the emergency situation through the police scanner. Within the 10 minutes that it took for Austin Car Keys to show up two news media vans were on scene, 3 police cars and a paramedic unit were on scene. – Needless to say the woman was very embarrassed.
When the police were interviewed they stated that they had decided not to ticket the woman since the situation was handled so quickly and they felt that she had learned her lesson. – Especially after the humiliation of such a large crowd gathering around the scene.
If it was not for the quick response of Austin Car Keys this situation could have gotten a lot worse very quickly. Local police reported.
Austin Car Keys chose not to charge Melissa Thompson to come out and unlock her car door. Austin Car Keys now officially offers free automotive locksmith services anytime that a pet or child is found locked inside of a car.
Austin Car Keys – The local locksmith hero of the day!
For more information about Austin Car Keys extraordinary services visit their website right now. And be sure to save their phone number in case of an emergency. (512)489-0996