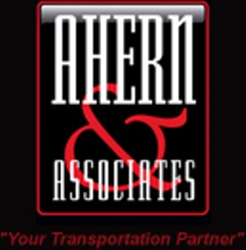 Our relationship with Ahern and Associates has been a real pleasure. Their expertise and professionalism was a sincere benefit
Phoenix, Arizona (PRWEB) September 09, 2015
Ahern & Associates, the leading Phoenix-based mergers and acquisitions advisory firm, is proud to announce that the firm is welcoming September with referral letters and recommendations received from recent clients. The company continues to impress expertise and insight upon appreciative clients throughout the trucking and transportation industry, and shows no sign of slowing down here in Ahern's 28th year in operation.
Most recently, a letter of recommendation was given to Ahern & Associates that was written by a client, the Chief Executive Officer of a transportation company in the Southwest. Within the letter, the client writes, "Our relationship with Ahern and Associates has been a real pleasure. Their expertise and professionalism was a sincere benefit." Ahern & Associates offers more than just assistance with mergers and acquisitions, however; the firm also provides business-building and money-saving audits, financial and managerial reports, and much more.
The client continued in the referral letter for Ahern, stating that "the detailed report they generated gave a comprehensive road map to improving all aspects of our organization. We would recommend Ahern and Associates to any transportation-related company that is looking to better their efficiency and profitability, especially those that are considering the possibility of an acquisition or merger."
In addition to offering the above services, Andy Ahern, the CEO and Founder of Ahern & Associates, also offers advice and key industry information by way of regular podcasts and his extremely popular newsletter, the Ahern Advisory. Andy Ahern also regularly receives letters of thanks from loyal listeners and readers of his informative series, one of which stated, "I just wanted to tell you how much I enjoy reading your emails, particularly this one. Times are hard in this business, but we have survived and will continue to survive. Giving up is not an option and I tell that to my managers and supervisors daily. Thank you for your inspiration, it is a motivator!"
For more information about Andy Ahern's podcasts and the Ahern Advisory, and to learn more about Ahern and Associates, interested parties can visit http://www.ahern-ltd.com or call 602-242-1030.
###
About Ahern & Associates, Ltd.
Ahern and Associates is North America's leading trucking and transportation management consulting firm. The skilled consultants at Ahern and Associates specialize in mergers and acquisitions of trucking and logistics companies as well as the restructuring and evaluation of existing carriers that seek to increase operating efficiency and improve profitability. Since 1987, Ahern and Associates has aided hundreds of buyers in the acquisition of trucking and logistics companies throughout the U.S. and Canada as well as assisting many transportation and logistics companies in reducing their overall operating costs and increasing their profitability.
For more information, please call 602-242-1030 or visit http://www.ahern-ltd.com.