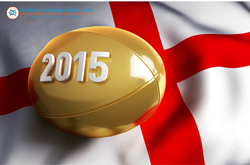 Our Richmond Branch is just a 5 minute drive away from the home of rugby in the UK and host of the finals at Twickenham Stadium
London, UK (PRWEB UK) 16 September 2015
According to a recent article published by The Evening Standard, the Rugby World Cup is expected to attract over 440,000 visitors to the UK—spending an estimated 1 billion euros over the course of the tournament. In light of the spike in demand, currency specialist Thomas Exchange Global announced competitive travel money deals for the inbound rugby fans to take advantage of.
The biggest rugby festival in the world, the Rugby World Cup is scheduled to commence on the 18th of September—bringing in over 440,000 overseas visitors to the UK as reported by The Evening Standard in an article published on August 19th. According to the same report, around £957.5 is expected to be spent by the foreign rugby fans—between the cost of travel, accommodation, food and drink, and merchandise.
London-based foreign currency dealer Thomas Exchange Global has geared up in preparation for the surge in tourism and demand in travel money, striving to offer visitors the most competitive exchange rates for the euro. The currency experts' extensive network of 11 branches throughout London are strategically located near main transport links, high street shopping, and major tourist attractions to make access to travel money more convenient for travellers during their stay.
"We are very excited about the forth coming Rugby World Cup. Our Richmond Branch is just a 5 minute drive away from the home of rugby in the UK and host of the finals at Twickenham Stadium. We consider this to be a very special and rare occasion, and are thus pleased to provide tourists with a deal even more competitive than the action on the field," stated Trevor Samuel, Senior Manager at Thomas Exchange Global Ltd.
All of the transactions at Thomas Exchange Global are commission-free with exchange rates displayed on the windows at each branch to maintain a high level of transparency on pricing.
"We do not believe in so-called 'tourist rates'," exclaimed Trevor. "We offer the best deal in London by far."
Additionally, Thomas Exchange Global accepts foreign credit cards and executes international bank transfers at highly competitive rates.
For further details about Thomas Exchange Global or its currency exchange services, please visit http://www.thomasexchangeglobal.co.uk, or call 020 7240 1214.
About Thomas Exchange Global
As dedicated foreign exchange specialists, Thomas Exchange Global has the professional expertise, in depth market knowledge, technological infrastructure and commitment to provide an unprecedented level of service that sets the standard in the foreign exchange industry. They are specialists in all areas of foreign exchange. They provide commission free currency as well as travellers cheques.
Thomas Exchange Global also offers International Money Transfer Service where funds can be remitted to overseas bank accounts within one to two days. With commission free service for transfers over £10,000 backed by competitive exchange rates, customers are assured of a better deal and a substantial saving compared to banks and money brokers. Thomas Exchange Global branches are located at Strand, Embankment, Victoria Place (Victoria Rail Station) Victoria Street, Liverpool Street, High Street Kensington, Hammersmith, Canary Wharf, Cannon Street, Wormwood Street and Richmond.