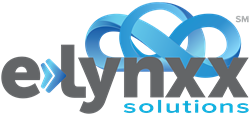 We are confident that the U.S. Chamber will benefit from cost savings and gains in efficiency.
Chambersburg, PA (PRWEB) September 08, 2015
eLynxx Solutions, provider of cloud software for sourcing and management of direct mail, point of purchase, marketing, publications and all other print has entered into an agreement with the U.S. Chamber of Commerce. to provide the company's eLynxx software to help manage and execute projects involving custom printed materials.
Mike Jackson, Chief Executive Officer at eLynxx Solutions said the company looks forward to having the U.S. Chamber as a valued client. "eLynxx software helps print buyers across America work more effectively by facilitating direct relationships with their own trusted vendors" he stated. "It's a great honor to have our software chosen by an organization that stands up for American enterprise like the U.S. Chamber. We are confident that the U.S. Chamber will benefit from cost savings and gains in efficiency."
The U.S. Chamber of Commerce is the world's largest business federation representing the interests of more than 3 million businesses of all sizes, sectors, and regions, as well as state and local chambers and industry associations.
###
eLynxx Solutions has been providing innovative products and services for helping organizations manage projects and connect with vendors of custom-produced graphic communication, direct mail, marketing materials, publications, labeling, packaging and all things print since 1975. Born, raised and still located in Chambersburg, Pennsylvania along the east coast's graphic communications corridor connecting Washington, DC, Baltimore, Philadelphia, Pittsburgh and New York City, today's eLynxx Solutions is a leading innovator and provider of project management software for the marketing supply chain. As a software boutique, eLynxx Solutions tailors its cloud software to fit the needs and requirements of its customers, providing the functionality of custom software with the economy of out-of-the-box solutions. eLynxx print procurement software empowers an organization's people to work with their own vendors and strengthen their own processes to achieve better results. For more information regarding eLynxx software, please visit eLynxx.com.