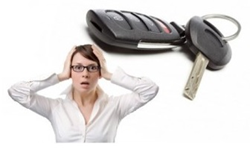 When hiring an automotive locksmith company be sure to choose one that specializes in your specific needs.
San Antonio TX (PRWEB) September 10, 2015
There has been a lot of confusion in the San Antonio area about the difference between automotive, commercial and residential locksmith services. With the ever advancing locking technologies in home, automotive and commercial lock applications many San Antonio locksmiths have begun to specialize in one of these market sectors.
So what's the major differences in skillset between the different types of locksmith services? Let's take a look.
Automotive Locksmiths:
As one can imagine automotive locksmiths specialize in vehicle lock applications. Most people do not realize that auto locksmith services go well beyond simply unlocking a cars door in case of an emergency. In the technologically advanced automobile industry of today the locksmith has to know more than ever about these advancing technologies.
The automobile locksmith of today has to be part locksmith, mechanic, electronics expert and electrician. This includes removing and installing new ignitions, door locks and key making. Even more so, the auto locksmith has to have the equipment and skill set to be able to reprogram transponder keys that utilize special electronic chips in them in order to start the vehicle or unlock the door.
Residential Locksmiths:
On the flipside there is the residential locksmith. The residential locksmith is much different than the automobile locksmith because they need to have a whole other skill set and tools to provide home locksmith services. From the different types of locks in a residential property, to different kinds of doors, the residential locksmith field is a whole different kind of industry all together.
Many additional locksmith services are offered by the residential locksmith beyond what the vehicle locksmith offers. This includes home security audits, home door repairs and other related services.
Commercial Locksmiths:
Commercial locksmith and residential locksmith services are more alike than automobile locksmith services are to them. However these kinds of services are much more technical than that of the home locksmith, with a whole different set of scenarios and locking mechanisms.
The commercial locksmith has to have extensive knowledge in access systems, alarms, safes, electronic locks and key card locks, just to name a few. Just like the other types of services listed above the commercial locksmith not only has to have the knowledge to effectively perform his duties, but has to also have the latest in commercial locksmith tools on hand.
As a person can see it is getting more and more difficult for the average locksmith to be able to cater to the broad range of needs that the San Antonio locksmith market. When hiring an automotive locksmith company be sure to choose one that is a specialist, whether it is residential, commercial or automotive.