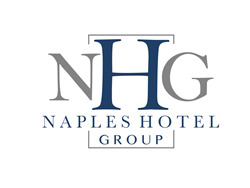 Jacksonville, FL (PRWEB) September 08, 2015
The Naples Hotel Group, a leading owner, operator and hotel management company for nearly 18 years, announced today that it has hired Roberta Andrews as General Manager of the Fairfield Inn & Suites at Jacksonville Airport in Florida. In her new role with NHG, Andrews will be overseeing operations, sales, marketing and guest satisfaction at the property.
Andrews joined Naples Hotel Group from Gainesville, FL where she previously worked at a hotel in the downtown area as an Assistant General Manager. She brings an abundance of knowledge from many years of experience in the hotel industry in operations and revenue management.
The Fairfield Inn & Suites has 107 rooms and is located in a competitive hotel market within two miles of the Jacksonville International Airport and also near the Jacksonville Port Authority. Naples Hotel Group is excited to welcome Roberta to the company and hotel.
For more information or media inquiries, please contact Brittany Bou-Sliman at brittany(at)napleshotelgroup(dot)com or 239-206-4273.
About Naples Hotel Group
Naples Hotel Group is an independent owner, operator, and third-party management company founded in 1999. They have achieved superior results and have a proven ability to enhance the performance of hotels through the use of their experience, responsiveness and extensive resources. NHG, based in Naples, Florida, prides itself on building long-term relationships with quality people and organizations. To learn more visit,
http://www.napleshotelgroup.com.