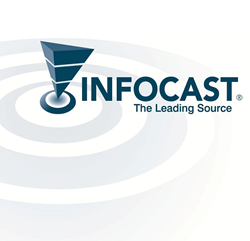 Top 3PL executives will need to lead their organizations to greater innovation and value creation.
Chicago, IL (PRWEB) September 08, 2015
Armstrong & Associates, Inc. and Infocast's 3PL Value Creation 2015 Summit is fast approaching on October 27-29, 2015 in Chicago, IL at the University Center Conference. The event will bring together C-Level executives, major customers, and industry experts to assess the future outlook of 3PL segments and explore strategies for value creation that will forge a competitive advantage.
In order to help establish competitive benchmarks, the event will report on the current best in class operating capabilities and examine the process in differentiating success and failures in the 3PL market. Regardless of the uncertain future, top 3PL executives will need to lead their organizations to greater innovation and value creation.
The Summit will be chaired by Richard Armstrong, Chairman & CEO of Armstrong & Associates. Joining Mr. Armstrong at the summit will be an impressive list of participating organizations:
American Shipper Magazine, Ancillare, Armstrong & Associates, BB&T Capital Markets, C.F. Lynch & Associates, C.H. Robinson Worldwide, Inc., Comvest Partners, Dachser USA, Echo Global Logistics, Inc. Femsa Logistica, G2 Capital Advisors, LLC, GENCO, GenPro, Inc., Greenbriar Equity Group LLC, Harris Williams & Co., K.B. Ackerman Company, Kenco Group, Lanetix, LQ Inc., Lynnco Supply Chain Solutions, Inc., Penske Logistics, Port Logistics Group, Raymond James & Associates, Inc., Republic Partners, Robert W. Baird & Co., Ryder System Inc., Schenker Logistics, SEKO Logistics, Silver Oak Services Partners, LLC, Stephens Inc., Stifel, Suntrust Bank, TECSYS, Inc., The Journal of Commerce, Transplace, Tranzact Technologies, Inc., U.S. Xpress, Inc., Universal Truckload Services, Inc., UPS, William Blair & Company, XPO Logistics, and more!
For more information on who will be participating, to register, or to sponsor the event, please contact us at the following number 818-888-4444 or visit the event website: infocastinc.com/3PL
About Infocast
For over 25 years, Infocast has produced the highest quality events, tailored to the needs of the industries we serve. We intensively research the marketplace, pulling from an extensive network of experts to give you the information and connections to succeed.
About Armstrong & Associates, Inc.
Armstrong & Associates, Inc. is a supply chain management market research and consulting firm specializing in strategic planning, logistics outsourcing, competitive benchmarking, mergers and acquisitions, 3PL service/cost benchmarking, and supply chain systems evaluation and selection.