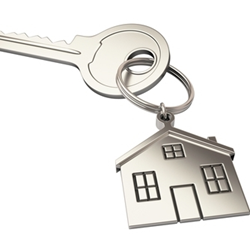 The Federal Savings Bank offers the following tips for evaluating homeowner readiness.
Chicago, IL (PRWEB) September 06, 2015
While there are plenty of resources and support available for interested first-time home buyers, The Federal Savings Bank knows that each individual should evaluate his or her unique situation and determine whether owning a house is the right decision.
The Federal Savings Bank offers the following tips for evaluating homeowner readiness:
Understand the commitment
If an individual feels confident he or she will stay in one place for an extended amount of time, buying a house might be a worthwhile investment, noted Bankrate.
"When you buy a home, you should know you're going to stay for a minimum of five to seven years, and longer is better," said Ed Conarchy, a mortgage loan originator for Cherry Creek Mortgage. "If you try to do everything you need to do to make that house yours and then you turn around and sell it after three years, you're not going to break even and you're at risk of the market."
The need for freedom
According to Trulia on September 1st, one benefit of owning a home is the freedom to decide what is and is not acceptable in your own home. If an individual wants to buy a pet, plant a garden or renovate the kitchen, he or she has that freedom.
Consider finances
While individuals may see spending money on rent as a waste when they could otherwise be building equity, there are some financial considerations one should ponder before investing in a house. For example, closing costs, property taxes and surprise expenses can wind up taking a toll on any bank account.
As a homeowner, individuals need to cover a plethora of additional costs they may not have initially expected. It's important interested homeowners evaluate their current financial situation before deciding to invest in a house.
"A lot of people forget that there is a lot of maintenance with owning a home, especially if you've been used to renting," noted Ken Pozek, a real estate professional, according to Bankrate. "From a financial perspective, (it's important to) make sure that even if you're emotionally ready or excited to buy, that you have nest eggs set up as well."
In addition, saving for a down payment is a critical step to take prior to becoming a homeowner. Individuals should ensure they have saved enough money to afford a house. A larger down payment will also help them lock in a lower interest rate over the life of the loan.
Get pre-approved
When looking to purchase a home, it's a good idea for prospective home buyers to first get pre-approved before browsing available listings.
The primary reason for doing this is to understand which loan product borrowers qualify for and whether they can afford to invest in a house. This will help buyers stand out when making offers on houses as well.
Homeownership is a major decision and individuals have a lot to consider before they make the commitment.
Contact the Federal Savings Bank, a veteran owned bank, to learn more about mortgages.