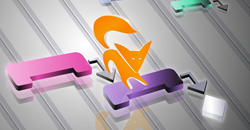 FoxPlan - Project Management Software - Goes Freemium
(PRWEB) September 15, 2015
FoxPlan has achieved new levels of maturity by releasing on September 1st an improved version of their software that provides full-featured Project Management capabilities as a free version for 5 projects and unlimited users.
Stakeholders readily accept the Project Portfolio Management methodology as a well adopted, straightforward approach to monitoring their project portfolios, sidestepping the complexity of detail so often detrimental to efficient project management, whilst providing an accurate, synthetic view of all the relevant data on their multiple projects.
Thanks to the solution designers' extensive experience of project management, FoxPlan provides standard features to fulfill all the widely acknowledged requirements to proper and efficient project portfolio management: planning and task monitoring tools, budget and risk assessment modules, change and decision management utilities.
But FoxPlan had to bring more value added to an already well-rounded offer. User friendliness, easy and quick setup for multiple collaborators (multiple user setup via mail address in ten minutes), and an efficient workload management tool (resource allocation calendar) all contribute to rationalizing the workforce effort, and bringing peace of mind for the project manager.
And however performant or well thought readily available project management applications may be, most are expensive, both in terms of implementation and maintenance, and usually accessible to mostly top notch corporations.
FoxPlan has managed to provide a complete package, at a cost any company can adhere to, whether blue chip… or just your local entrepreneur. With a freemium version, FoxPlan will become even more accessible to any users.