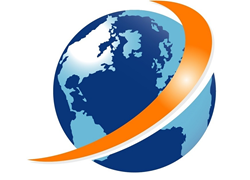 "Our investment company is an ideal way for investors that are interested in high yield returns to take advantage of this exciting opportunity."
Baltimore, Maryland (PRWEB) September 09, 2015
Gaining higher returns on your investments has just become much more simple. Future Global Corporation is a revenue generating Real Estate Investment and Alternative Asset Management Company established to offer the most exciting and low risk real estate investments in the nation to a wide range of potential investors. Announcing their first fund: FGC Strategic Real Estate Partners I, the company is offering all new investors who participate, Class A, Preferred investment opportunity and up to 15% return. The response to the company has been very exciting.
"Our investment company is an ideal way for investors that are interested in high yield returns to take advantage of this exciting opportunity," commented a spokesperson, from the Maryland based company. "With Future Global Corporation we're offering a way for investors to receive a higher rate of return on their investments. Through our Private Offering, FGC will offer better rates than your average stock, bond, CD or savings account. Investors can capitalize further on the investment made via the convertible feature on our preferred offering."
According to the company, all sophisticated investors and investment companies are welcome with a very minimal investment per share. The company will offer a liquidity event in 24-36 months for an IPO that will enable members to convert their shares into cash. Funds will be used for both residential & commercial assets, deposit funds, transactional funds, acquisitions & renovations as well as development and buy & hold strategies, are all featured. Future Global Corporation has been designed to be friendly towards all kinds of investors.
All are enjoying the benefits of the new company.
The anticipation surrounding Future Global Corporation has been incredibly high.
Future Global Corporation's spokesperson continued, "We feel passionate about this company and its goals, since all signs confirm, it's an idea whose time has come. From the discretion of using our company, to removing middle men and its exclusivity we know the investment game will be changing for the better. We're hoping as many people as possible come aboard for our higher returns and get in on the ground floor of a Pre-IPO company to see the returns firsthand."
SOURCE: Future Global Corporation
About Future Global Corporation
Future Global Corporation (FGC) is a Real Estate Investment and Alternative Asset Management Corporation based in the state of Maryland with target strategies on the East Coast and in North America. Since the company's inception in November of 2014, the company has been self funded and has engaged in several real estate transactions. Future Global's businesses include Future Global Company, LLC and FGC Partners. The company's management has over a 30-year combined history of owning and operating assets with a focus on lower to upper class residential & commercial property, short term financing and private equity. The company has a range of public and private investment products and services, which leverage its expertise and experience and provide FGC with a competitive advantage in the lower to upper class real estate markets.
Additional Information on Future Global Corporation/Future Global Company, LLC. Can be found at:
Full Site: http://www.futureglobalcorporation.net
Fund Information: http://www.fgcpartners.net/fund-i-overview
By Phone: (855) 771-4745 Toll Free
By Email: info(at)futureglobalcorporation(dot)net