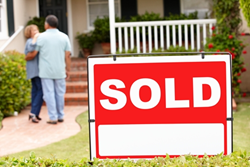 millennials still managed to purchase the greatest percentage of homes.
Chicago, IL (PRWEB) September 07, 2015
People buy homes for a myriad of reasons. For some homebuyers, they want to invest their money in equity, while others simply want a place of their own. However, one of the biggest factors driving a person to purchase a home is due to the stage of their life. The Federal Savings Bank knows that younger generations are entering the housing market, while baby boomers are retiring and either leaving the market, or downsizing their homes to account for their children reaching adulthood and moving out. According to a CNNMoney article titled "Gen-Xers don't want to be homeowners" from June 25th, baby boomers are currently propping up the 63.7 percent homeownership in the country. As these individuals retire and move into smaller houses or forego homeownership all together to rent an apartment, younger generations will need to pick up the slack.
Gen Y
According to the National Association of Realtors on March 11th, Generation Y, otherwise known as millennials - those aged 34 or younger - represented 32 percent of homebuyers. For this generation, 68 percent are first-time home buyers and are purchasing what's called a "starter home." These are usually less expensive and a little smaller than normal. This fits in well with the younger generation, who might not have as much savings built up for a down payment and who might not yet have any children, which means they need less space. These homebuyers need to match their expectations with their budgets.
"Fixed monthly payments and the long-term financial stability homeownership can provide are attractive to young adults despite [their] witnessing the housing downturn," said NAR Chief Economist Lawrence Yun.
Still, The Federal Savings Bank knows that underemployment, student debts, lackluster wage growth, and rising rents are combining to drive down homeownership rates among this generation. Despite these obstacles, millennials still managed to purchase the greatest percentage of homes.
Gen X
While Gen Y comprised 27 percent of new homebuyers, people born into Generation X, or those aged 35 to 49, bought 27 percent of new homes. For many of these homebuyers, they are starting families and moving away from noisier urban centers. While a solid 29 percent were first-time home buyers, the majority were upsizing their houses. This means they are trading up from their starter homes and purchasing larger houses with more rooms and overall square footage.
Baby boomers
This generation of people, those aged 50-68, were the second-largest contingent of homebuyers, and accounted for 31 percent of all houses bought. Those on the younger end of this age spectrum (50-59) accounted for 16 percent of the sales while those on the older side (60-68) of the generation accounted 15 percent. Only 21 percent were first-time home buyers. Overall these are generally empty-nesters, and they're moving into more economically sized homes since most of their children have moved out. Collectively, this generation sold 40 percent of the homes on the market. This age group are generally knowledgeable about the housing market and are looking to maximize their investment. Many in this age group were relocating and buying a new home to accommodate an employment situation.
Silent generation
Those individuals born between 1925 and 1945 - referred to as the silent generation - represented just 10 percent of all homebuyers. Only 3 percent of this age group were first-time home buyers, while 19 percent purchased a multi-generational home to live with younger members of their family. Only 16 percent were selling their homes. The primary factor for buying a home is due to retirement.
Contact The Federal Savings Bank, a veteran owned bank, to learn more about mortgages.