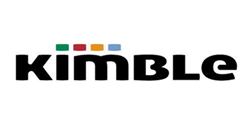 Kimble was already working well in a company we acquired last year and, after conducting due diligence on Kimble and other PSA products, we chose Kimble as the leader.
(PRWEB) September 07, 2015
GFT Group, a leading specialist in consulting and IT solutions for the financial services industry, has chosen Kimble Applications as its professional services automation solution. The contract is over five years with a minimum of 4,000 users across eleven countries.
Graham Underwood, Group Operations Director at GFT, comments: "GFT has grown significantly over the past two years both organically and through acquisitions. We recognized that in order to continue to support our growth in the most efficient way possible we needed common systems and processes across the Group. Kimble was already working well in a company we acquired last year and, after conducting due diligence on Kimble and other PSA products, we chose Kimble as the leader. The fact that it provides a single modern system of engagement for our professional services business, as well as being able to integrate with our SAP system, means we expect it to bring huge benefits to our business."
Sean Hoban, Chief Executive at Kimble Applications, comments: "We are pleased GFT chose Kimble at this exciting time in the organization's development. Kimble specializes in being a catalyst for growth for professional services and IT consulting firms and we're looking forward to supporting GFT as the company continues to expand."