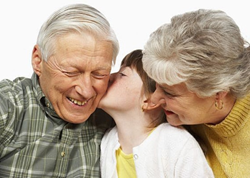 By making plans ahead of time for your own funeral, you can guarantee to protect your family from the money worries of paying for your funeral.
(PRWEB UK) 8 September 2015
We are all aware that the cost of funerals is on the rise throughout the country. In fact, most analysts expect fees to continue steadily rising into the foreseeable future. As many reasons are provided, including rising crematorium fees and funeral directors cite rising taxes and expenses, these burdens are now passed on to the consumer. Unless you are wealthy, such a situation can be a very real problem and it is vital that planning ahead within a later in life planning exercise covers these eventualities so that the next generation of families are not left with financial pressures that may well be out of there reach. What happens if you happen to pass away unexpectedly? How much of a financial burden will be placed upon your loved ones? Where will they get the money from to pay for your funeral and within limited cash, will your final needs be address? These are only a few of the questions to keep in mind. Thankfully, you have a number of options, which include choosing one of the most appropriate monthly prepayment funeral plans that are now available from UK funeral plan providers. Let's take a look at some of the top tips which can help you to find the best prices, with quality services and guarantees that provide you with peace of mind.
The Big Picture
First, you should always be aware of the amount of money that will be made available when the time comes for the plan to deliver service. Depending upon the company, these figures can vary, which is where an independent expert company, who are able to recommend a plan to suit exact needs offers significant benefits, with some being able to offer best recommendations from ALL of the UK plan providers. The plethora of plans available provides to serve the needs of each and every individual plan buyers unique needs. Most are hierarchical in their structure, in other words, higher monthly payments will equate to more benefits in terms of the services that are provided. Some of the best buys in the United Kingdom are offered from companies like Golden Charter Funeral Plans or Avalon Funeral Plans, who will offer plans that start at approximately £3595 pounds while top-tier packages can cost up to £4,399 pounds. Of course, your budget will play a major role in this decision as well as the benefits which are provided.
Some elements to give consideration to include:

The type of coffin.
Third-party costs
The number of Limousines
Bereavement counselling
The inclusion of the writing of a will
The more comprehensive plans will address these and other factors.
A Choice of Payment Methods
One of the additional advantages of many prepaid funeral plans is that you will have a variety of ways to pay for their cost. Of course, a lump sum is available should you have the immediate cash at hand. But if making your plan affordable is an important factor, then being able to spread your payments over a one-year or two years on interest free basis is available, but there are also low cost payment options that will allow you to pay over up 20 years is an option if keeping the cost right down is required to make a plan affordable to you. The benefit of starting any low cost monthly payment funeral plan is that by making your deposit payment and subsequent monthly payments, you will have guaranteed to lock in the price of your funeral at the price that applied on the day that your plan started. No matter how much prices increase by over the subsequent years, even if your plan is not fully paid at the time of need, your family will only be ever required to pay the balance outstanding on your plan and not the price of your funeral at the time of need, which could be 30 years or more from now.
Spreading the cost of your funeral over 20 years, equates to making weekly payments of just £4.98 per week, which is an exclusive offer that is available from the leading independent UK funeral planning experts at comparefuneralplansuk.co.uk.
Low Cost and High Quality
Every UK provider will boast their own entry-level plans, an example of another highly reputable firm who also offer plans through comparefuneralplans.co.uk, is SafeHands Funeral Plans. They offer several different cover options with their lowest one starting at only £1,955 pounds, which is a basic plan, but still offers real value for money and the plan benefits include:
Funeral director fees.
The use of a hearse.
Chapel visitation.
A standard coffin.
Crematorium arrangements (if desired).
As should be expected, the number of benefits increase as the price of the package likewise rises, with their "Ruby" plan boasting a more ornate coffin, two limousines, care and preparation of the departed, family support and a funeral procession from the home or the church and £1100 disbursements to cover all additional fees. With all of these plans, a low initial deposit is required, with the remainder being paid off over a term of one to ten years, with interest free options being offered over up to 2 years.
The Flexible Approach
These are examples of what are considered to be a handful of the best offers currently on the market within the United Kingdom. With these, we see that the tenets of flexibility, low deposits and a variety of plans are keys to what is being provided. Not only will these help to accommodate for differing budgets, but this selection is intended to meet the wishes of the family as well as the individual that the plan will cover. So, much of the guesswork is taken out of the decision process by arranging a plan via an industry expert comparison company, with exclusively offered monthly payments and bespoke funeral plans being just a few of the features available.
More Than Meets the Eye
A major benefit of choosing such plans is that the payments are fixed and will never rise. What you will be paying for the first month is the same payment that you will be making at the end of the term, unlike a standard life insurance policy, which can include variable payments. Additionally, if you opt for a payment plan which runs over more than 24 months, any interest charges that are applicable, are normally fixed as opposed to variable, so what you see is what you get. It is easy to plan your budget and with the inclusion of low (or sometimes no) down payments, even tight budgets can be addressed.
Finally, let's not forget that there are occasions when special deals and exclusive offers may be available. These can be tough to find and staying ahead of this best buy options is an almost impossible task, but not if the services of an independent expert are used. The leading industry experts do not charge for their services, with companies like Compare Funeral Plans UK providing whole of market comparisons which are constantly reviewed in order that customers always secure the best buy and most relevant monthly payment funeral plans. There is simply no better way to prepare yourself and your family for the one event in life that we all know will happen, but ensuring that it is provided for as you would like, without adding financial pressures to your loved ones, really does provide the ultimate peace of mind for all. With low monthly payments and a host of options in terms of your premiums, finding the most appropriate package is now quick and simple thanks to reputable providers like http://www.comparefuneralplansuk.co.uk.