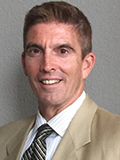 My goal is to help Integra grow by leveraging my 30 years of executive relationships
St. Louis, MO (PRWEB) September 08, 2015
John B. Scully, a respected executive of telecommunications companies and OEM's with extensive domestic and international experience, has joined Integra Advanced Managed Services (http://www.integra-am.com) as senior vice president for sales and business development. Scully brings to Integra a proven track record of increasing sales and growing revenue.
"My goal is to help Integra grow by leveraging my 30 years of executive relationships with OEM's, carriers, government and enterprise players," explained Scully, who joined Integra in August. "They know and trust me to understand their business challenges and to deliver a solid foundation of solutions that can be translated into savings for them and for their clients."
Robert Steward, Integra's founder and chief executive officer, said he selected Scully to lead the sales team because of his exemplary reputation in the telecom industry and broad executive experience with network service providers and OEM's. "I can't think of anyone better to lead our sales team than John," Steward said. "Customers know and trust him to deliver what he promises. His industry stature combined with Integra's reputation as a leading services provider is a winning combination."
Scully's expertise includes operations, budget oversight, customer support and marketing at both startup and growth organizations. He has held senior executive positions in the industry, most recently as senior vice president of sales and professional services for Clover Telecom. Previously, he was CEO and president of Coriant America, Inc. Preceding that, he was vice president of worldwide sales and customer service for Sycamore Networks, Inc.
"My role is to identify and deliver business opportunities that fit our service offerings," Scully said of his new responsibilities. "I'll be working closely with our partners and customers to ensure we're identifying their problems and giving them quality services that solve their challenges at a cost that helps them reduce their operating expenses. I understand all the elements of what it takes to put a product in the marketplace and then support it. We provide world-class support at a manageable price."
Integra continues to invest in its people and infrastructure reflecting the company's commitment to providing high level engineering and project management solutions for optical and legacy telecom networks and equipment manufacturers.
Integra Advanced Managed Services (http://www.integra-am.com ) is a technology service company committed to fulfilling customer requirements by delivering unsurpassed Project Management, Field Services, Professional Services and Technology Lifecycle Services to private and public companies across the United States. Integra is a certified SBA 8(a) Small Disadvantaged Business and Minority Business Enterprise (MBE) headquartered in St. Louis with field offices in Chicago, Dallas, Atlanta and Washington, D.C.
# # #
Media Contact: Kathleen Siedlecki, 312-450-3125 or ksiedlecki(at)integra-am(dot)com