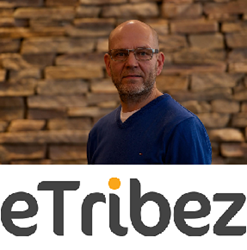 I am excited to offer eTribez products to Scandinavian customers, and I see a wide variety of added value for our customers. Our new partnership with eTribez will provide great possibilities to offer our customers high end digital solutions.
(PRWEB) September 09, 2015
eTribez, the world's leading provider of digital solutions for the entertainment industry, is proud to announce our new partnership with the Lucy Loves Stories storytelling company and Mr. Mikko Räisänen, who will act as eTribez' official agent in Scandinavia.
eTribez' new relationship with Mr. Räisänen will help build new ventures and increase eTribez' presence in the Scandinavian market, by driving added opportunities and expanding on existing ones in the region.
Mr. Räisänen is a natural fit to work with eTribez, as he has a wealth of experience in the entertainment industry. He previously ran the local business of Endemol Finland, and also held a high-level role as Executive Producer of Big Brother Finland for the last nine years.
Mr. Räisänen is currently the Managing Director of the story telling company, 'Lucy Loves Stories Oy'. The company produces high-end commercial films, and will soon produce TV series content for all genres.
eTribez creates and develops unique monetization and revenue-generating opportunities for broadcast networks and TV production companies around the world. Our presence in Scandinavia includes our work with Big Brother Finland, where our innovative Wild Card Voting technology helped select a housemate solely by audience choice, and powered thousands of registrations for the show.
About Lucy Loves Stories
Lucy Loves Stories is a new company in the Finnish market, established in March 2015. The company will act in all platforms and in all genres, and will base all content on professional storytelling. The core team is made up of Creative Director Rane Tiukkanen, Producer Marko Antila, Managing Director Mikko Räisänen and the Head of Scripted Content, Paavo Wessberg. The company has already produced high end commercial films, and its next step is to move towards TV content – both scripted and non-scripted.
About eTribez
eTribez is the industry leader in digital audience engagement and TV production management technology. We empower broadcast networks and production companies with the ability to streamline production, generate new revenue streams, and strengthen viewer loyalty. eTribez' cutting-edge technology provides market players with a comprehensive suite of solutions to operate the most successful and efficient production processes in the entertainment industry.
For more about eTribez, please contact info(AT)etribez.com, call: 888-414-3695, or visit
us at http://www.etribez.com.