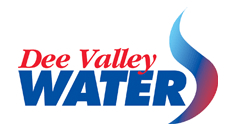 We're thrilled to welcome Dee Valley Water to the Raveolution
Coventry (PRWEB UK) 8 September 2015
Customers who have recently interacted with the Dee Valley Contact Centre will now be invited to share their thoughts on the service they've received via text message or email - the method used will be driven by each individual's contact preferences.
Rant & Rave's Sentiment Analysis platform will then understand all comments instantly and flag areas in need of attention so Dee Valley staff can take action. As well as bringing contact centre staff closer to their customers, the system will be used to rectify issues, identify training needs and highlight opportunities for praise.
The water company will also use Rant & Rave's Frontline Engagement module to present the voice of their customers back to the wider business in a fun and engaging way. Individual agents will be able to read feedback received specifically about them and view how their performance compares to others within their team.
Ian Plenderleith, CEO of Dee Valley Water, said "At Dee Valley Water we're constantly striving to put the voice of our customers at the heart of everything we do. Rant & Rave's real-time capability means we'll be able to take action much more quickly and will provide valuable coaching opportunities for our staff."
Dennis Fois, CEO of Rant & Rave, said "We're thrilled to welcome Dee Valley Water to the Raveolution. The combination of Dee Valley Water's customer centric philosophy and our vast experience in the Utility sector means we'll form a great partnership"
About Rant & Rave
Rant & Rave (formerly known as Rapide) was launched in 2000 by Nigel Shanahan and is one of the UK's leading customer engagement specialists, counting half of the FTSE as clients.
Its multi-channel solutions let brands proactively communicate with and gather fast feedback from their customers to manage and measure their experience. By providing solutions which are customer, not brand, centric Rant & Rave helps its clients to transform Ranters into Ravers and turn happy customers into lifelong advocates.
To find out more about Rant & Rave visit http://www.rantandrave.com.
About Dee Valley Water
Dee Valley Water supplies water only to more than 258,000 people in northeast Wales and west Cheshire. The area of supply is centred on Wrexham and Chester and covers 831 square kilometres. Ninety percent of supplies are drawn from the River Dee. While Ofwat is the company's economic regulator, more than 60% of the company's customers are in Wales and it is also accountable to the Welsh Government which provides the strategic direction for water policy in Wales. Dee Valley Water is the smallest water company in the UK and is listed on the London Stock Exchange. It collects sewerage charges on behalf of the sewerage companies operating in the supply area. Customers may be able to reduce their water bills by having a meter installed and using water more efficiently with devices such as cistern blocks, shower heads and water butts. Advice can be found on the company's website at http://www.deevalleywater.co.uk