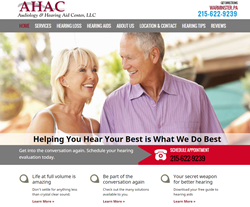 Warminster, PA (PRWEB) September 08, 2015
Modern hearing aids have come a long way over the last five to ten years. Current models can dynamically process sound based on the environment, filter out background noise, and connect with mobile phones for additional functionality and control.
But they're still not perfect.
While hearing aids can greatly enhance hearing, restoring an individual's hearing to normal is still not entirely possible. Two main problems stand in the way: background noise suppression and locating and focusing on the source of sound.
Scientists have long been searching for answers to these problems, but it turns out that they may have been asking the wrong questions. Instead of asking how hearing aids can restore normal human hearing, some researchers are taking a different approach: they're asking how hearing aids can IMPROVE normal human hearing. And the answer could be found within the world of insects.
In a recently published article titled How Insects are Revolutionizing Hearing Aids, Audiology & Hearing Aid Center explains how the latest research is finding that insects have more efficient and precise hearing systems than that of humans. By studying the hearing mechanisms in flies, grasshoppers, and butterflies, scientists are borrowing the best from each to guide the development of new miniature microphones.
The hearing systems of insects are an ideal model for hearing aids: the components are small, sound can be precisely located, and a wider range of frequencies can be detected. Harnessing these capabilities, it's hoped that future hearing aids can use smaller electronics, maintain a longer battery life, and focus on important sounds while blocking out background noise.
According to Audiology & Hearing Aid Center, the future of hearing aid design is promising. For the first time in the history of their development, there is talk about enhancing human hearing through hearing aids, rather than simply restoring it.
About Audiology & Hearing Aid Center
Audiology & Hearing Aid Center is a full-service audiology practice located in Warminster Pennsylvania. Equipped with state-of-the-art technology and compassionate staff, the practice offers comprehensive services including hearing tests, hearing aid evaluations, custom hearing aid fittings, hearing aid cleanings, rehabilitative counseling, preventive care advice, and service and repair for most hearing aid models.
Contact:
Holli Lish, Au.D.
Doctor of Audiology
Maryann McCullough, Au.D.
Doctor of Audiology
Audiology & Hearing Aid Center
http://www.audiohac.com
Phone: 215-622-9239