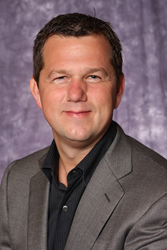 "We see Marcin as an integral piece of our future growth." - Des Hague, Co-Founder Aegis Enterprises, LLC.
Stamford, CT (PRWEB) September 15, 2015
Des Hague, co-founder of Aegis Enterprises, LLC. and Partner at WC&A, Inc. is pleased to extend his congratulations to WC&A team member Marcin Zmiejko on his career advancement to Associate Principal. This is the second promotion from within the company since Aegis Enterprises formed a strategic partnership with William Caruso & Associates, Inc. (WC&A) two months ago.
Mr. Zmiejko brings to assignments a strong background in commercial foodservice equipment and operations. With formal educational and practical work training in operational foodservice, Marcin has worked with major foodservice chains as a manager dealing with equipment, contract negotiation, and franchises both domestically and internationally. He has also had extensive experience working with and designing for the healthcare, correctional, education and hotel industries as well as with electronics and computer aided drafting systems.
"Marcin has 22 years in the industry under his belt and been a valuable member of the WC&A project team for over 7 years," said Des Hague. "With our recent alliance with BBG Consulting we need the additional bandwidth to maintain and grow our level of excellence globally," Hague concluded.
"Marcin's professional development has been noticeable as has his desire to achieve goals and impress clients," said Bill Caruso, WC&A's Founding Partner, "Marcin is a valuable member of our senior management team and this promotion underscores that."
About WC&A:
William Caruso & Associates specializes in commercial food/beverage and laundry facilities planning and design services. Headquartered in Denver with offices in Philadelphia, San Francisco and Scottsdale, WC&A has completed over 2,400 projects in 22 countries, an unmatched record in a very specialized industry. WC&A's diverse project portfolio includes completed food and laundry service facilities for hotels, universities, schools, correctional systems, hospitals, corporate headquarters, convention centers, stadiums, arenas, and others.
About Des Hague:
A renowned executive with over twenty-five years of leading global public and private companies, Des Hague has established himself as an innovative thinker in the international business world. His forward-thinking approach pushes companies toward sustainable growth, granting them a position as resilient competitors within their respective industries. Hague most recently was the CEO and President of Centerplate, Inc, the largest event hospitality company in North America. [ source: http;//deshague.com ]. Hague also serves on the boards of DVETelepresence, PING HD, WC&A, Inc., and the Stamford Youth Foundation along with advising on several start-up ventures.
Along with his professional projects, Des Hague contributes a significant amount of time and energy to non-profit charitable work. Hague has helped raise more than $100 million over the past few years for many non-profits, including the Stamford Youth Foundation, a local organization offering multiple after-school programs for young people, and The Journey Home, a Baltimore-based Foundation fighting homelessness. Most recently Hague became an advisor for the Lessons for Life organization based out of San Francisco. Hague views Aegis Enterprises, LLC as a perfect blending of business and philanthropic activities.
For more about Des Hague, visit: http://deshague.com
Des Hague - LinkedIn: https://www.linkedin.com/in/deshague
For more information: http://www.wcarusoassoc.com
Contact: Renate Siekmann
William Caruso & Associates, Inc.
8055 East Tufts Avenue, Suite 1320
Denver, CO 80237
Phone: 303.649.1600 x211
Email: rsiekmann(at)wcarusoassoc(dot)com
If you have questions regarding William Caruso & Associates and its services, please contact Renate Siekmann at 303-649-1600 x211 or at rsiekmann(at)wcarusoassoc(dot)com.