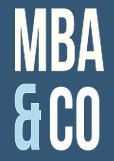 The on-demand talent market will continue to fundamentally change the way organizations do business and how individuals work. Since starting in 2009 we have built and refined our network to over 20,000 of the highest qualified consultants
London, UK (PRWEB) September 15, 2015
* 20,000 independent consultants globally provide in-depth expertise to business with over $30m of consulting projects annually

New technology built for faster matching on a global scale
New York and Singapore sales presence to support global client base
More than 20,000 of the world's best independent consultants have now joined Daniel Callaghan's talent delivery service, MBA & Company, which lets businesses around the world use the top one percent of independent consultants to deliver on short term strategic or operational projects in an industry that McKinsey estimates could increase global GDP by $2.7trillion by 2025 .
Its recent funding round was led by MMC Ventures. It has used the raise for new technology development to build expert algorithms to speed and refine the matching of consultants to opportunities - making it easier for clients to discover talent in very specific industries or regions.
The funding has also been used to build out the management team and establish client development practices in the US and Singapore. Olivier Van Calster joins as Chief Operating Officer having spent six years at Ancestry.com in various roles including SVP and GM, International and is a former Marketing Director at eBay. Sandeep Dhillon, who most recently headed up the TMT practice at expert network GLG, becomes Strategy and Finance Director.
Daniel Callaghan, Founder and CEO of MBA & Co commented: "The on-demand talent market will continue to fundamentally change the way organizations do business and how individuals work. Since starting in 2009 we have built and refined our network to over 20,000 of the highest qualified consultants at all levels, across multiple disciplines, and created a new means of helping companies achieve flexibility and value from their consulting partnerships."
According to Callaghan the market continues to have great growth potential. "The trend is clearly evident on both sides of the market, with an increasing number of excellent consultants preferring to take advantage of a more liberated model and deliver great work to clients in their own name rather than through big brands. Corporates gain completely flexible access to the talent they need to gain expertise in new regions and markets. The technology we now have in place addresses the ability to scale effectively through this model."