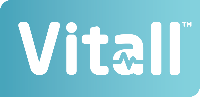 Frederick, MD (PRWEB) September 09, 2015
The United States Patent and Trademark Office (USPTO) invited Jack Zhang, the CEO of Vitall Inc., to speak at USPTO's Annual TC2100 Tech Fair on the topic of "From Wearable to Awareable – How New Technologies Will Transform Healthcare" to an audience of 120 patent examiners of the US Patent Office.
"We're developing technologies for a world where staff can take care of many patients and residents than one can today to improve the quality and reduce cost of care. Our research is leading the way in creating what is called 'aware-able' technologies with Vitall Watch and HeyMomDad." Mr. Zhang shared the role Vitall Inc. is playing to provide user-friendly wearable devices for senior living facilities.
After the speech, USPTO presented Mr. Zhang with a certificate of appreciation.
"We are honored to be invited as speakers to talk to some of the brightest minds in technology at the USPTO," said Mr. Zhang.