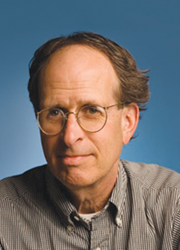 One of the things a great leader does is instill hope throughout the organization on a continual basis.
West Palm Beach, Florida (PRWEB) September 10, 2015
Learning Sciences International has released Leading School Improvement: A Framework for Action, authored by Frank W. Mayborn Chair of Education at Peabody College of Education at Vanderbilt University Joseph Murphy, Ph.D. The book is now available at the Learning Sciences bookstore.
Murphy essentially unpacks the concept of leadership practice, pulling together 14 practitioner-based articles to present a cohesive narrative about the unique and critical role that leadership plays in school improvement. He identifies key factors that shape the future of a school and explains the work that leaders must do to ramp up academic press and foster a supportive culture for school improvement.
"In this book, we establish that there is an essential school improvement algorithm, one that is both simple and elegant: School Improvement = Academic Press + Supportive Community," explains Murphy in an article he penned for the Learning Sciences Teach to Reach blog. "The equation represents the core of school improvement work in the modern era."
Personal characteristics and virtues, such as persistence, passion, courage, and integrity, count more than behavioral descriptors, Murphy argues, and meaningful, productive leadership cannot take place without them. "One of the things a great leader does is instill hope throughout the organization on a continual basis," he says. "When things don't look bright at a school and everyone is struggling, principals should be the conveyor of hope and possibilities. And they need to continually engage in that."
One of the cocreators of the Vanderbilt Assessment of Leadership in Education, Murphy also directed the development of the Interstate School Leaders Licensure Consortium (ISLLC) Standards for School Leaders and chaired the research panel that produced the revisions to those standards. He led the team that developed the specifications with Educational Testing Service (ETS) for the School Leaders Licensure Assessment (SLLA).
Learning Sciences International, a leading provider of educational research and web-based and on-site solutions for professional development and performance management in education, supports schools and educational initiatives in 11 countries, 3 provinces in Canada, and 40 states in the United States of America. Based in West Palm Beach, Florida, the company currently serves 427 school districts; 5,575 school buildings; 311,000 teachers; and more than 4 million students in the United States. For more information or to request an interview with Dr. Murphy, please email mappleby(at)learningsciences(dot)com.