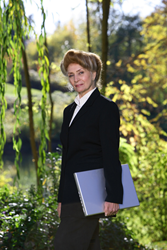 Grants Pass, OR (PRWEB) September 09, 2015
It happens every autumn. As daylight hours decrease and temperatures drop, people spend more time indoors with the windows closed. Fresh water advocate and radio host Sharon Kleyne would like educate the public that indoor winter air, especially forced-air heating and insulated walls and windows, can be overly dry, unclean and unhealthy. Prolonged exposure could result in health complaints such as dry eye, dry skin, asthma and increased flu risk. However, a few simple precautions will restore indoor air quality and make rooms humid and healthy.
Kleyne will discuss fall and winter indoor air quality, room humidity, flu and dry eye on her Sharon Kleyne Hour™ Power of Water® radio broadcast of September 14, 2015. For the live show or a podcast, go to http://www.SharonKleyneHour.com.
The syndicated broadcast, hosted by Kleyne, is heard weekly on VoiceAmerica and Apple iTunes. The education oriented show is sponsored by Bio-Logic Aqua® Research, founded by Kleyne and specializing in fresh water, the atmosphere, body surface evaporation and dehydration. The Research Center's signature product is Nature's Tears® EyeMist® for dry eyes caused by autumn and winter indoor dry air.
"Dry air" is defined as air with low water vapor content, measured as "relative humidity." Air with relative humidity below 15 percent at 70 degrees is considered "dry." The optimal relative humidity is 40 to 70 percent at 70 degrees.
According to the London Daily Mail (2007), says Kleyne, "Offices with central heating have notoriously dry air, often causing dry skin and dehydration." Kleyne adds that eyes are even more susceptible than skin to accelerated evaporation and dehydration because a healthy eye surface is 99 percent water while healthy skin is only 70 percent water. Dry eye is knows to cause fatigue, stress, decreased work production and visual impairment.
Air conditioning may be even more dehydrating than forced-air heating, Kleyne notes, citing the same London Daily Mail article. According to the article, "The lining of the nose is covered with a thin layer of mucous that protects against infection. Since air conditioners extract moisture and humidity from the air during the cooling process, they may cause some drying of the protective mucous blanket and predispose us to infection."
Forced-air heating and air-conditioning are both dehydrating to eyes and skin because they create movement in the air (wind) that blows away the thin layer of warm humid air emitted from the body surface. Although wind can be cooling and refreshing, it also increases the rate at which water in the skin and eyes evaporate into the atmosphere. This is especially true when the air's humidity (water vapor content) is low, as is often the case with artificially heated air.
A recent article in the Yorkton News Review (2015) suggests several solutions. They include the use of house plants to cleanse and humidify the air, avoiding the use of tobacco products indoors, purchasing a room air purifier, keeping your pets clean and healthy and opening windows as frequently as possible. Kleyne also recommends bowls of water to raise the humidity, placing baffles on the forced-air vents so they don't blow directly onto the eyes and skin, and the use of room air humidifiers
Above all, says Kleyne, be sure to drink at least eight glasses of pure water each and every day, in addition to all other fluid intake. This has numerous health benefits in addition to protection against dehydration from indoor dry air. ©2013 Bio-Logic Aqua® Research. All rights reserved.
Sources:
"How to improve indoor air quality in winter," Yorkton News Review, August 20, 2015
http://www.yorktonnews.com/news/local-news/how-to-improve-indoor-air-quality-in-winter-1.2036819
Bee, Peta, "Is your office killing you?" London Daily Mail, March 20, 2007
http://www.dailymail.co.uk/health/article-443493/Is-office-killing-you.html