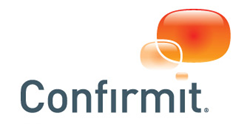 New York, NY and Oslo, Norway and London, UK (PRWEB) September 09, 2015
Confirmit has developed a Location and Beacon Triggering solution which will enable users of Confirmit Horizons to harness mobile, location and beacon technology to better understand and act upon 'in-the-moment' customer behavior as part of a Voice of the Customer (VoC), Voice of the Employee (VoE) or Market Research (MR) program.
The increasing pressure faced by retailers and other customer-facing businesses to create dynamic shopping experiences that will encourage customers to return, either to browse and then buy online or to repeat purchase in-store, is a key factor behind the development of the solution.
"The popularity of mobile shopping apps and the willingness of shoppers to share their location, provided they get value in return, is expected to result in 72 percent of retailers implementing beacon technology within the next 5 years (Beaconstac). This means it is imperative that this technology becomes an integral part of our customer experience and MR solutions," said Terry Lawlor, EVP of product management at Confirmit.
"Confirmit Horizons supports the creation of rules based on combinations of location events, allowing for selective triggering of 'in-the-moment' actions, such as requesting customer feedback. This will dramatically improve the ability of businesses to understand key customer behaviors, such as path to purchase or non-purchase and promotion conversion rates, for example.
"By offering an integrated location and beacon triggering solution as part of Confirmit Horizons, we enable our customers to correlate location-based data with other rich sources of customer data, such as purchase patterns and demographics, to deliver unparalleled customer and market intelligence," Lawlor said.
The Confirmit solution captures location events through geo-fencing or beacon technology and identifies when the mobile device is near, has entered, or has exited a specific location, such as a store or branch, or is close to a key location such as an in-store display. By building rules based on combinations of these location events, customized and context-rich messages or surveys can be selectively sent to customers or panelists via a fully-branded app. The solution allows businesses to maintain complete control of when and how next-step actions are deployed.
As part of Confirmit Horizons, all data captured through the new solution is stored in Confirmit SmartHubTM, enabling location-based data to be combined with other sources of customer data to provide deep analysis of customer behavior.
Crispin Beale, Chief Executive of Facts International, added, "Location triggering has the potential to provide incredibly detailed insights based on in-the-moment feedback from respondents. The applications of the technology are wide-ranging and we're currently reviewing a number of projects in which beacon technology will be a game-changer in terms of the data delivered. I'm delighted that Confirmit has taken this step in continuing to lead the market, and am confident that Facts International will be harnessing it to deliver new solutions to customers in the coming months."
Crispin Beale and Miguel Ramos, Mobile Practice Lead at Confirmit will be speaking at the MRMW conference on September 16, with their presentation "The Opportunities and Challenges of in-the-moment Feedback Using Location and Beacon Triggering." Find out more here.
###
About Confirmit
Confirmit is the world's leading SaaS vendor for multi-channel Voice of the Customer, Voice of the Employee, and Market Research solutions. The company has offices in Oslo (headquarters), Chengdu, Cologne, Grimstad, London, Moscow, New York, San Francisco, Sydney, Vancouver, and Yaroslavl. Confirmit's software is also distributed through partner resellers in Madrid, Milan, Salvador, and Tokyo.
Confirmit powers Global 5000 companies and Market Research agencies worldwide with a wide range of software products for feedback / data collection, panel management, data processing, analysis, and reporting. Customers include Aurora, British Airways, Cross-Tab, Dow Chemical, GfK, GlaxoSmithKline, GMO Research, JTN Research, Keep Factor, Morehead Associates, Nielsen, Research Now, Swisscom, and The Wellcome Trust. Visit http://www.confirmit.com for more information.
About Facts International
Facts International is part of Chime Insight & Engagement, a group of leading UK research agencies committed to helping clients understand and engage more effectively with key stakeholders, providing actionable recommendations and comprehensive insight. Businesses in the Group include Facts International, Opinion Leader, Watermelon, Open Plan, Cherry Picked, and Naked Eye. For more information, please visit http://www.chimeinsight.com.