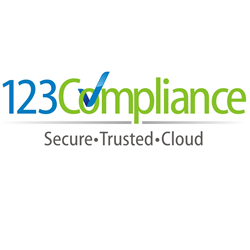 Santa Barbara, CA (PRWEB) September 10, 2015
123Compliance today announced Abiomed Corporation has deployed 123Compliance CAPA solution via the Salesforce1 AppExchange, the world's leading business apps marketplace. Working with 123Compliance, Abiomed modernized their quality system and moved it into the Salesforce1 Platform. This allowed Abiomed to get a better view of their corrective, preventive actions and audit findings from discovery to investigation, root cause analysis, action planning, execution and verification of effectiveness.
Comments on the News
"Quality Systems are becoming a more integral part of corporate information systems. They no longer live inside four walls and they integrate more closely with customer facing systems such as Salesforce.com" said 123Compliance CEO Plarent Ymeri. "Utilizing 123Compliance and the Salesforce1 Platform, companies like ABIOMED make a huge leap in functionality, customer visibility and compliance. We are extremely excited to help Life Science companies achieve so much more in the compliance space and we are humbled by all the interest we have received in the marketplace and the praises our customers have expressed towards us."
"The knowledge, speed and functionality offered by 123Compliance, is very impressive" said Sue O'Leary at ABIOMED. "They understood what we were looking for right away and were able to implement and validate our CAPA application within 30 days. We are pleased that we found them, especially since we were able to use all the functionality we needed all within the Salesforce Platform."
Connect in a Whole New Way with Social, Mobile and Connected Cloud Technologies
123Compliance connects customers, patients, customer service, quality and regulatory, sales, vendors, partners and regulatory bodies in a whole new and modern way. By utilizing the power of the Salesforce1 Platform, innovations and industry knowledge, 123Compliance offers life science companies vastly better and more elegant ways to satisfy regulatory requirements while maintaining business performance. Available in custom configurations, 123Compliance features complaint and quality management, as well as lifecycle device tracking, automatic audit trails, and other features designed to reduce regulatory compliance overhead and errors.
About 123Compliance Corporation
123Compliance Corporation is the world's first fully cloud- and mobile-enabled enterprise quality management software company. It offers fully validated and 21 CFR Part 11-compliant applications that provide complaint handling, adverse event reporting, quality management, and device tracking built entirely on the Salesforce Platform.
About Abiomed Corporation
Based in Danvers, Massachusetts, Abiomed, Inc. is a leading provider of medical devices that provide circulatory support. Our products are designed to enable the heart to rest by improving blood flow and/or performing the pumping of the heart. For additional information, please visit: http://www.abiomed.com
About the Salesforce1 Platform and the Salesforce1 AppExchange
The Salesforce1 Customer Platform is the new social, mobile and cloud customer platform for building next generation apps. It powers Salesforce CRM, more than 3 million custom apps built by customers and more than 2,000 apps developed by partners in its ecosystem. Apps built on the Salesforce1 Platform can be easily distributed and marketed through the Salesforce1 AppExchange.
Salesforce, Salesforce1, AppExchange and others are trademarks of salesforce.com, inc.