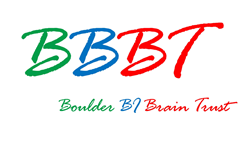 I'm excited to present to the experts of the BBBT, and show them what we've been up to in the new world of modern BI and big data discovery. -- Peter Schlampp, VP of Product, Platfora
Boulder, Colorado (PRWEB) September 09, 2015
On Friday, September 11, 2015, Platfora's Vice President of Product, Peter Schlampp, will brief BBBT on Platfora's Big Data Discovery platform, to explain Platfora's modern approach to data analytics and how it differs from traditional business intelligence products to better help customers find business value.
Platfora is a Big Data Discovery platform native to Hadoop and Spark. Platfora Big Data Discovery is guided by machine learning and advanced analytics and fuses methods of data discovery and behavioral analysis to make data-at-scale accessible and analysis iterative.
"In the complex world of Big Data, enterprises are looking for simpler and easier tools to maintain technical environments. After all, the real value in these environments is in the analytical results they produce – not in the infrastructures supporting them," said BBBT Founder, Claudia Imhoff. "Platfora promises a complete end-to-end solution that allows users to go quickly from inputting raw data to uncovering meaningful insights from big data – without writing a line of code."
"I'm excited to present to the experts of the BBBT, and show them what we've been up to in the new world of modern BI and big data discovery," said Peter Schlampp, VP of Product, Platfora. "Our work with customers of all sizes has proven that big data discovery is critical to realizing the promise of big data, Hadoop and Spark and we're eager to share these success stories of pushing businesses to become truly data-driven."
A podcast summarizing the presentation will be available at the BBBT podcasts page and a video of the presentation will be available at the BBBT videos page.
About BBBT
The Boulder Business Intelligence Brain Trust has served the BI industry since 2006. It is a consortium of over 185 industry analysts, experts, and practitioners from around the world. BBBT hosts BI industry vendors who provide extended, interactive briefings, streamed live as webinars exclusively to BBBT members. It's a reciprocal arrangement, the members receive the latest information on current and planned BI tools and technologies, and the vendors get valuable feedback on their offerings, marketing, and messaging.
About Platfora
Platfora is the #1 Big Data Discovery platform built natively on Hadoop and Spark. Platfora enables business users and data scientists to visually interact with petabyte-scale data in seconds, allowing them to work with even the rawest forms of transaction, customer interaction and machine data to find new opportunities and manage risk. Platfora is transforming the way businesses unlock insights, make decisions, and produce better outcomes through the use of its industry-defining Customer Analytics, Security Analytics and Internet of Things solutions. Platfora Big Data Analytics is creating data-driven competitive advantages for leading organizations such as Citi, Sears, AutoTrader, Disney, Edmunds.com, Opower, Riot Games, Vivint and TUI Travel.