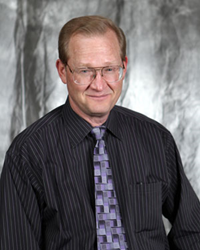 Springfield, MO (PRWEB) September 09, 2015
This September, Dr. Leo A. Tokarczyk is honoring Self-Improvement Month by encouraging patients, with r eceding gums in Springfield, MO, to improve their oral health by undergoing the Chao Pinhole® Surgical Technique (PST™). This treatment option is a great alternative to traditional gum grafting surgery, as it corrects receding gums, thereby eliminating or reducing the concerns that cause sensitive teeth.
Sensitive teeth arise, when the gums recede, because the teeth are not designed to endure the harsh environment of the mouth. The crowns of the teeth are covered by a protective layer that keeps out bacteria, enclosing the tooth against the acids produced by the mouth on a daily basis. Because the roots do not have this protective layer, exposure to bacteria may be detrimental, causing damage such as inflamed gums and gingivitis, affecting both soft and hard tissues.
Patients with receding gums in Springfield, MO, can undergo PST™ to correct the problems causing these symptoms. The goal of the procedure is simple: restore the gums to their natural position, covering the roots of the teeth. While traditional treatment options require gum grafting that is both painful and invasive, PST™ is so minimally invasive that patients usually experience only minor swelling; in most cases, they are able to resume their normal schedules and routines shortly afterwards. As an alternative to cutting and suturing of the gums, PST™ only involves putting a small hole in the gums above the recessed area. Through this hole, Dr. Tokarczyk gently lifts and manipulates the gums, until they are once again in their desired position.
Other than its simplicity and minimally invasive nature, one of the most beneficial aspects about PST™ proves to be the immediate results. Those with receding gums in Springfield, MO, who would like to take advantage of Self-Improvement Month to undergo PST™ and treat their sensitive teeth, may contact Dr. Tokarczyk's office to schedule an appointment with the doctor.
About the Doctor
Dr. Leo A. Tokarczyk is a periodontist dedicated to providing excellent care to patients in Springfield, MO. Dr. Tokarczyk offers the most current treatment options to his patients. He focuses on periodontics, implants and periodontal plastic surgery that help patients achieve a healthier mouth. His undergraduate dental degree at the University of Missouri at Kansas City, and post graduate residency at the University of Missouri at Kansas City and the Veterans Administration Hospital at Leavenworth, Kansas allowed him to develop great expertise in periodontal treatment. He is an active member of The American Dental Association, Missouri Dental Association, Greater Springfield Dental Society, and the American Academy of Periodontics. To learn more about the services offered by Dr. Tokarczyk please visit his website at http://www.springfieldperioimplants.com or call (417) 882-2880.