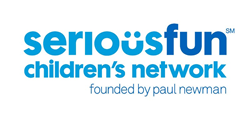 New York, NY (PRWEB) September 18, 2015
The United States Postal Service issued a new Forever® Stamp today to honor the legacy of actor, philanthropist and SeriousFun Children's Network founder Paul Newman. The stamp was unveiled at an official First-Day-of-Issue ceremony in Cleveland, OH, near Newman's birthplace.
Newman's daughter Clea Newman, who serves as Senior Director, Special Initiatives for SeriousFun, was on-hand to help reveal the stamp and spoke about her father's legacy.
"We are so grateful to the Postal Service for honoring my father in this truly esteemed way," she said. "I hope people who see and purchase this stamp are inspired by his generous spirit and will seek to help others as well in whatever ways they can. Whether by making a donation, volunteering their time or by starting their own initiative to strengthen their community, everyone can contribute in in some small way."
Also in attendance at the ceremony were Dr. Joshua Colin, Vice President, Area Operations Eastern Area for USPS; Bob Forrester, CEO of Newman's Own Foundation; Mimi Dane, President & CEO of Flying Horse Farms, the SeriousFun Camp in Ohio; and Eryn Powell, a former camper from Flying Horse Farms.
In addition to being recognized at the First-Day-of-Issue ceremony, SeriousFun Children's Network, one of Newman's proudest philanthropic endeavors, is highlighted on the back of the stamp sheet. SeriousFun is a global network of camps and programs that serves children with serious illnesses and their families. Founded in 1988 with one camp in Connecticut, The Hole in the Wall Gang Camp, the Network has grown to 30 camps and programs around the world that have served more than 600,000 children and their family members since inception. The experience is always offered at no cost to children and their families and made possible through the support of generous and caring donors and volunteers.
"Paul's remarkable legacy can be found in the smiles and strength of our campers and their families – something he'd be humbled to know," said Mary Beth Powers, Chief Executive Officer, SeriousFun Children's Network. "The stamp expresses the national admiration for Paul's generous spirit and his concern for others."
SeriousFun is offering a limited supply of commemorative Paul Newman Forever® Stamp pins to anyone who makes a minimum donation of $35 to SeriousFun. Details about the pin are available at SeriousFun's web site at http://www.seriousfunnetwork.org.
The stamp's release also coincides with SeriousFun's year-long celebration of Newman's legacy during what would have been his 90th year. The effort encourages donations of $90 or more in honor of Newman to help send a child with illness to a SeriousFun camp. To make a donation in his honor, please visit SeriousFun's web site at http://www.seriousfunnetwork.org/give.
Individual Paul Newman Forever® stamps and stamp sheets are available for purchase at post office locations nationwide, as well as online at usps.com.
For images from today's event, please visit http://uspsvideo.com.
About SeriousFun Children's Network
SeriousFun Children's Network is a global community of 30 camps and programs serving children with serious illnesses and their families, always free of charge. Founded by Paul Newman in 1988, SeriousFun has served more than 600,000 children and their family members from more than 50 countries. Each member camp is an independent, not-for-profit organization dependent upon private funding to serve all children at no cost to their families. A Support Center raises funds and provides quality standards and services for all SeriousFun camps and programs. To learn more about SeriousFun, visit http://www.seriousfunnetwork.org.