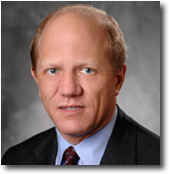 St. Louis, MO (PRWEB) September 10, 2015
Attorneys handling national Zofran lawsuits alleging birth defects claims against the pharmaceutical company GlaxoSmithKline announce an update to their website to offer new information on the distinction between multidistrict litigation and class action lawsuits. As plaintiffs in national Zofran lawsuits await a decision from the Judicial Panel on Multidistrict Litigation regarding possible consolidation, this leading pharmaceutical liability law firm has been fielding calls and queries on a regular basis on the topic.
According to a statement from the Onder Law Firm,
"We have expanded our website to include more information on the difference between multidistrict litigation and class action lawsuits. Our website serves as a comprehensive resource for persons seeking Zofran lawsuit news and information on filing a new claim.
"Basically, MDL and class action have only a few things in common; from an attorney standpoint, they differ greatly. What they do share is that they are both legal methods to consolidate similar cases for expedited handling. The differences between the two are numerous.
"Where class action lawsuits are used to resolve moderate charges, multidistrict litigation is reserved for the more serious cases. If severe injury or wrongful death is alleged in numerous cases throughout the country, multidistrict litigation is the preferred format. Multidistrict litigation can yield meaningful settlements for families who have faced significant losses, expenses, or suffering.
"We frequently field calls from people who think they may have legal grounds for a Zofran lawsuit but worry they will just become a number on a tally sheet if the actions are consolidated. While that may feel true in a class action, it is not true in multidistrict litigation. MDL is a procedure that allows cases making common allegations to be consolidated for pretrial proceedings such as discovery, while preserving the individual details of each case. A particular settlement or ruling is reached on the basis of these unique factors that shape each case.
"In the case of Zofran lawsuits, should they be consolidated as MDL, there will be a wide range of the severity of injuries and birth defects alleged in the collective actions. Plaintiffs can expect an individualized outcome based on how the court views the merit of their particular claim.
"Having won settlements and rulings on behalf of individuals and families in countless national multidistrict litigation cases, our attorneys have expertise in the realm of product liability litigation. Aware of the very serious nature of birth defect allegations related to Zofran, our firm has committed its extensive resources toward providing the best Zofran lawsuit representation possible."
Should the cases be consolidated, the MDL will be known as Zofran (Ondansetron) Products Liability Litigation, MDL No. 2657. Among the actions included in the proposed consolidation are Zofran lawsuits filed nationally by parents of children who were born with birth defects such as atrial septal defect, cleft palate and cleft lip, as well as other health problems including fetal growth restriction, low birth weight and jaundice, according to court documents. Zofran lawsuits allege GlaxoSmithKline knew or should have known of the risk of birth defects posed by Zofran exposure to a growing fetus, and that the company failed to adequately warn the public.
The Judicial Panel on Multidistrict Litigation will hear oral arguments on the proposed consolidation of national Zofran lawsuits at its October Hearing Session on October 1, 2015 according to court documents. The defendant, GlaxoSmithKline, filed a motion to transfer all existing Zofran lawsuits alleging birth defects to U.S. District Court in the Eastern District of Pennsylvania for coordinated pretrial proceedings, according to court documents. The October 1, 2015 Hearing Session Order will take place in New York, New York.
The Onder Law Firm's Zofran attorneys provide information to the public at their Zofran Birth Defects Lawsuit website. The firm offers confidential case evaluation at no charge for persons and families whose baby was born with a birth defect following prenatal exposure to Zofran. Individuals who fit this description may contact a lawyer to discuss whether they have grounds for a Zofran lawsuit. The firm's Zofran lawyers believe persons who meet this description may be entitled to real compensation. For more information, visit the Zofran lawsuit website.
The Onder Law Firm welcomes Zofran case inquiries from law firms in regards to handling them or working as co-counsel.
About The Onder Law Firm
Onder, Shelton, O'Leary & Peterson, LLC is a St. Louis based personal injury law firm handling serious injury and death claims across the country. Its mission is the pursuit of justice, no matter how complex the case or strenuous the effort. The pharmaceutical and medical device litigators at The Onder Law Firm have represented thousands of Americans in lawsuits against multinational conglomerates from products liability for manufacture of defective or dangerous products to deceptive advertising practices. Other firms throughout the nation often seek its experience and expertise on complex litigation. It is also a recognized leader in products liability cases such as window blind cord strangulation. The Onder Law Firm offers information on Zofran lawsuits at http://www.zofranbirthdefectslawsuitcenter.com.