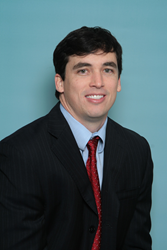 There's a flip side to this equation that many people never hear about, the Landlord's journey and challenges they face.
Charlotte, NC (PRWEB) September 08, 2015
Sean McKay is the Senior Vice President of American IRA-A National Self-Directed IRA company and a dedicated real estate investor.
Often when people hear about landlords, it is because people are complaining about rental units being in ill repair, security deposits being withheld unjustly, rents being raised and other tenant based concerns.
There's a flip side to this equation that many people never hear about, the Landlord's journey and challenges they face. Landlords, by nature, have to be a tough breed due to the variances in how tenants behave.
A lucky landlord will enjoy a wonderful tenant who takes care of their rental unit, pays on-time and seldom complains. These tenants are out there and most people don't hear about them because...well most people tend to talk the most when they are having problems.
Since being a landlord is most definitely not all roses, this group gives them a great opportunity to speak to other landlords going through the same thing they are. The tough issues like tenants who fail to pay their rent, tenants who intentionally destroy their rental home, tenants who sneak in pets and/or other guests against the letter of their lease and so much more. Other things that landlords all share are challenges such as how to handle vacancies, remodeling, Section 8 inspections and more.
This group is also a great place for landlords that are looking to purchase more properties to meet other landlords who are looking to sell some of their rental homes and/or who know of rental homes currently on the market.
Click here to learn more about this group.
About American IRA, LLC:
American IRA is committed to providing every client with gold-level service, regardless of account size. Experience their expertise through their certified IRA services professionals. Enjoy the value with one low annual fee of $285 with unlimited assets and unlimited account values. American IRA clients love the benefit of no charge for "All Cash" accounts. The performance of the American IRA staff is unmatched, with quick and efficient processing within 48 hours.
American IRA services thousands of clients and has over $300 million in assets under administration.
American IRA was built by investors for investors, and brings their successful investment experience to the table, providing excellent educational material showing the public that their self-directed IRA account can invest in a variety of assets such as real estate, private lending, limited liability companies, precious metals and much more.
American IRA is conveniently located in Asheville, NC and Charlotte, NC, and serves clients nationwide.
American IRA is the sponsor of American Wealth Radio. Click here for more information.