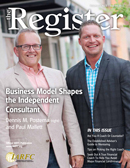 It starts with integrity. We tell our consultants to always keep their promises, even the little ones....
Middletown, OH (PRWEB) September 10, 2015
A successful entrepreneur, author, speaker and life coach, Dennis saw at an early age that a more secure future was his if he went independent - the result being Postema Insurance & Investments. "I started looking for other agents who held the same beliefs as me about the importance of advisor education and who had a client-first mentality and began bringing them onboard" relates Postema. Today PI&I works with over ninety carriers to ensure that clients are served by the most highly rated, competitive insurers and given access to the best products.
PI&I's objective is to help independent agents across the country achieve their goals and see their agencies thrive while expanding their focus on client needs and product offerings. A complete agency model works perfectly when PI&I helps independent agents start their own shop. A proven successful system is followed from start to finish.
In 2009, Dennis launched Postema Marketing Group, LLC. with Paul Mallett as the Senior Vice President and Chief Operating Officer. Mallett and his team work closely with advisors nationally, helping them to achieve their business goals through sound business strategy and focused action. PMG brands itself as the place to go for education and assistance in the areas of business strategy, marketing, sales and operational efficiency. "A key part of our message," explains Mallett "Is that you're more than an advisor; you're a business owner."
When dealing with the ultimate result – a satisfied and loyal client relationship – Mallett coaches the basic simple concept… "It starts with integrity. We tell our advisors to always keep their promises, even the little ones."
Both individuals feel that being connected to the International Association of Registered Financial Consultants has been a good decision because of the level of credibility attached to the RFC® designation. "What is really important to me is what's behind the curtain, states Mallett – "the collective knowledge and experience, the learning opportunities and the commitment to continuous improvement."
For the entire article regarding this professional team of entrepreneurs and coaches, visit the online publication, the Register on the IARFC website.