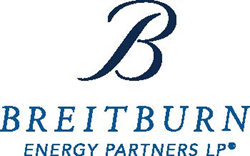 Tampa, Fla. (PRWEB) September 10, 2015
Step Up For Students and Breitburn Energy Partners LP (NASDAQ:BBEP) announced today a new partnership bringing the nonprofit scholarship funding organization and oil and gas company together to support children who need K-12 educational options.
Breitburn has pledged $1.2 million, which will provide 205 scholarships for the current 2015-16 school year. Breitburn designated their funds to assist Step Up scholars in those counties where Breitburn is currently operating: Collier, Escambia, Hendry, Lee and Santa Rosa. So far, about 1,220 Step Up scholars are registered in private schools in those counties for the 2015-16 school year.
Hal Washburn, Breitburn's CEO said: "We are excited to be helping Step Up scholars in Collier, Escambia, Hendry, Lee and Santa Rosa counties, the communities where we operate in Florida. Our dedicated employees serve as important role models in those communities, and our pledge demonstrates our further support for them, their families and their neighbors. We believe that contributing to the education of our youth and future leaders is one of the best ways to invest in the communities where we do business."
Step Up For Students helps administer the Florida Tax Credit Scholarship Program, which helps Florida's poorest families to send their children to the private school of their choice with a scholarship worth up to $5,677, or use a $500 scholarship to help pay for transportation to an out-of-county public school.
"With corporate donors like Breitburn, this year alone, we are able to help about 78,000 students attend a school that best meets their learning needs," said Step Up President Doug Tuthill. "For that, we are truly grateful, and we know thousands of parents and guardians are, too."
About Breitburn Energy Partners LP
Breitburn Energy Partners LP is a publicly traded, independent oil and gas master limited partnership focused on the acquisition, development, and production of oil and gas properties throughout the United States. Breitburn's producing and non-producing crude oil and natural gas reserves are located in the following seven producing areas: Arkansas-Louisiana-Texas, Michigan/Indiana/Kentucky, the Permian Basin (Texas and New Mexico), Mid-Continent (Oklahoma), the Rockies (primarily Wyoming), Florida, and California. See http://www.breitburn.com for more information.
About Step Up For Students
In 2001, the Florida Legislature created the Florida Tax Credit (FTC) Scholarship Program as a way to give low-income families a voice in their children's education. This innovative program gives dollar-for-dollar state tax credits to corporations that redirect a portion of their Florida tax liability to the scholarship program. The scholarship program is available to K-12 students who qualify for the federal free or reduced-price lunch program and provides tuition assistance to the private school of their parents' choice from about 1,600 participating schools, or $500 toward transportation costs to an out-of-district public school. In 2014, Step Up For Students also began helping administer the state-funded Personal Learning Account Scholarship (PLSA), a program for students with certain special needs For more information, or to learn how your corporation can participate in the income-based program, visit http://www.StepUpForStudents.org.