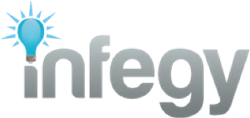 "With this report, we set out to understand how certain events and announcements impacted consumer interest and perception about a brand," said Rion Martin, marketing director at Infegy.
Kansas City, MO (PRWEB) September 09, 2015
Infegy, a provider of social media intelligence technology for major brands, ad agencies and market researchers, today released its new "The World's 50 Most Popular Brands" report, including the latest ranking for August 2015, the data for each month in 2015 and yearly lists going back through 2009. The year-over-year report is based on data compiled through Infegy's flagship product, Infegy Atlas, a next-generation analytics platform leveraging advanced algorithms to deliver brand and consumer insights in easily digestible stories and headlines.
The fully interactive report analyzed more than 800 brands worldwide and drew on millions of online conversations and Infegy Atlas' powerful analysis to determine:

The brands the people talk about most
Overall positivity and negativity surrounding each brand
Levels of positive purchase intent
The topics people reference most when talking about brands
Rankings based on several metrics including volume and sentiment
"With this report, we set out to understand how certain events and announcements impacted consumer interest and perception about a brand," said Rion Martin, marketing director at Infegy. "Although some large companies tend to dominate the conversation every year, comparing month-to-month or even year-to-year show how smaller brands can capitalize on news to inject themselves into online conversations."
The top four brands have remained unchanged since 2012 – Google, Twitter, Apple and Facebook, in that order. In fact, Google has been the top brand since 2009, except in 2010 when Apple knocked it down to the second position.
The report reveals the power of celebrities in boosting a brand. In August 2015, Ferrari moved up 16 spots, driven by four big names: rapper Tyga, who bought a Ferrari for his girlfriend's birthday, reality star Kylie Jenner; Christian Bale, who will play Enzo Ferrari in an upcoming film; and Ferrari F1 driver Sebastian Vettel, whose blown tire cost him third place in the Belgian Grand Prix.
New products, particularly tech devices, also boost online conversations about brands. Buzz around a new smartphone and smartwatch brought LG into the Top 50 in August 2015, skyrocketing to No. 29 after leaked photos of the upcoming Nexus 5 and mentions of a new smartwatch emerged online.
The report also includes demographics information, showcasing the difference between the brands men and women discuss the most. In August, MetLife, made the list for the first time ever with the highest number of female gender distribution (78 percent), after One Direction's Louis Tomlinson thanked fans for a great night at MetLife Stadium in a tweet. At the same time, the top brands discussed by males were the NFL, MLB and NBA.
The report also shows how controversies and crises can cause online chatter about a brand to spike, though not in a positive way. In May 2015, international soccer governing body FIFA jumped an unprecedented 33 spots – an increase of 391 percent over the previous month – as a group of its high-ranking past and present executives got arrested on corruption and bribery charges. Positive sentiment around the organization dropped from 70 percent in April to 58 percent in May.
Starbucks also experienced negative backlash in March 2015, when it debuted its "Race Together" campaign. Though conversations increased 746 percent over the previous month, positive sentiment dropped from 72 percent to just 57 percent as people negatively discussed the campaign.
On the other hand, brands can also take advantage of positive news to garner additional conversations. NASA, for example, experienced a big spike in July 2015, moving up 26 spots to No. 20 following its spacecraft's flyby of Pluto. Positive sentiment jumped from 63 percent in June to 70 percent in July.
To view the full report and to see complete details on each of the 50 ranked brands, including gender, sentiment, purchase intent and trends, visit: top50.infegy.com.
Infegy recently launched News Ninja, a first-of-its-kind, automated news generator that uses Infegy's software to analyze what people from all over the world are saying online in real-time and generate stories about trending topics. The free site can be found at newsninja.com or news.ninja.
About Infegy:
Infegy provides social media intelligence technology that empowers marketing and research professionals to quickly and accurately understand consumers. Its flagship product, Infegy Atlas, elevates consumer research beyond simple measurements and provides real-time answers by analyzing huge volumes of online dialog and commentary including target audiences, current trends, brand perception, purchase intent and competitive landscape. Powered by its proprietary linguistic analysis engine, the easy-to-use, cloud-based platform helps inform and customize market research, product research and development, sales pitches and forecasting, strategic planning, advertising campaigns and more. Founded in 2007, Infegy Atlas has been proven to offer the most sophisticated and accurate sentiment analysis in the market, with 93 percent accuracy and 97 percent recall. For more information, visit http://www.infegy.com or follow on Twitter @Infegy.