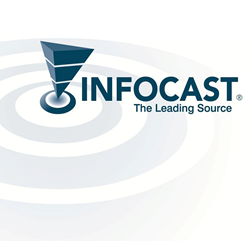 Mexico's solar resources rank among the world's best and, according to SENER, Mexico should have 6GW of solar installed by 2020.
Woodland Hill, CA (PRWEB) September 14, 2015
Infocast is proud to present the debut of Solar Mexico 2015, taking place this November 10-11, 2015 at the Sheraton Maria Isabel Hotel & Towers in Mexico, D.F. This event will focus on the emergence of Mexico as a major solar market.
Mexico's solar resources rank among the world's best and, according to SENER, Mexico should have 6GW of solar installed by 2020. Solar Power is eclipsing wind in terms of the number of permit requests received by Mexico's energy regulatory commission which account for 65% of the total from January to November of last year. A number of leading American solar developers, such as SolarCity, are beginning to expand into Mexico in order to take advantage of the opportunities present.
Despite the appealing opportunities Mexico's solar industry presents, it is still experiencing significant growing pains and the country's energy reforms are creating uncertainty.
Attend Infocast's Solar Mexico 2015 which will provide a powerful setting to network and connect with market players and the industry. The event will bring together solar project developers, IPPs, investors, lenders, equipment suppliers, EPCs and other key industry players to discuss the following:
The regulatory environment and its impact on solar development.
The landscape for future project opportunities.
The Project economics required to compete in the market.
Potential Pitfalls inherent in the market and how to address them.
Keys to successful project development and how to execute them in the market.
And much more.
ASOLMEX will also be speaking at the event to brief attendees on the key elements of Mexico's new energy market policy. Joining ASOLMEX, participating companies include the following: AES, EcoSolar, First Solar Mexico, Fisterra Energy, Grupobaz, NORDLB, Pattern Energy Group LP, SolarCity, SunEdison, SPower, Greenwood Energy, and more.
For more information, to register, or join as a sponsor, visit infocastinc.com/solar-mexico or call Infocast at 818-888-4444.
About Infocast
For nearly 30 years, Infocast has been a leading producer of high-quality B2B networking events and conferences, each tailored to the specific needs of the industries they serve. Infocast is committed to the success of all participants, and ensures this by doing extensive marketplace research to bring together a diverse group of professionals that can mutually benefit one another.