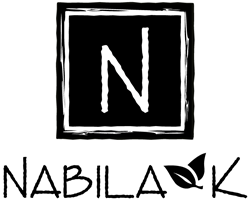 My youngest son was the inspiration for this line of children's products
New York, NY (PRWEB) September 23, 2015
Many of our memories are tied to fragrances or odors. Some make us smile, other make us cringe, and still others carry us back to a simpler time. Now parents can continue to help create those sense memories for their children with the 'Me and My Friends' body products line for children by Nabila K.
Parents enjoy a little pampering at bath time, who's to say children and babies don't enjoy it as well? With delightful scents and pure, natural ingredients that nourish the skin, these products will add to bath time fun. They are made from wholesome ingredients and are available in delicious, kid friendly fragrances like Lavender and Lime, Honey and Vanilla, Lavender and Rose, and a yummy body butter in Vanilla and Coconut.
If it seems like the company hit the nail on the head with these products it could be because they had a little help from a very special, pint sized contributor. "My youngest son was the inspiration for this line of children's products," says Nabila Khashoggi, founder of Nabila K. "He helped us develop the line, select the images for the artwork, and he gave it the clever name, 'Me and My Friends.' Family is the heart of Nabila K.
The artwork for the 'Me and My Friends' packaging is created by talented illustrator Joseph Cowman. Cowman incorporated the human and animal friends that Nabila's son wanted to appear in the paintings. The result is a joyful romp through a child's colorful, creative mind.
 "We created a product line for kids and babies that is natural, safe, and chemical free. " Khashoggi says. "We wanted to give the little ones the same bath time experience of lovely fragrances and skin loving ingredients that their parents get with the adult lines of Nabila K bath products."
The gentle ingredients soothe and pamper a child's delicate skin while they are wrapped in wonderful, natural aromas. Their skin will be nourished and the happy, calming times they experience in the bath now will be carried with them throughout their lives. Just smelling a hint of lavender or a bit of vanilla will hopefully bring them back to this time of innocence and the pure joy that only a child's heart can hold.
You can find the 'Me and My Friends' products on the Nabila K website. w http://www.nabilak.com.
Nabila K (http://www.nabilak.com) is a line of luxury bath & body, skin care, and lifestyle products that include candles, stationery, and accessories. Each item that carries the Nabila K name is carefully crafted, naturally derived and free of sulfates, parabens, phthalates, and mineral oil. No Nabila K product is ever tested on animals.