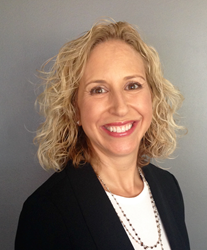 San Rafael, CA (PRWEB) September 10, 2015
Greene is joining FutureSense, Inc. as a specialist in compensation. She brings 20 years of compensation and human resources expertise. She is a seasoned Human Resources professional with problem solving skills, integrity and a commitment to excellence. Greene has worked in union represented and non-represented environments and understands the challenges of both organizations.
Greene is an outstanding addition to FutureSense, Inc., which specializes in human capital workforce planning, leadership development, executive coaching, talent management, compensation, cultural change initiatives and employee relations. Greene will certainly be an integral force amongst a team of innovators.
Greene has spent the last 14 years as a Compensation Consultant/Analyst at City of Hope. At City of Hope she managed the maintenance and on-going refinement of the compensation framework ensuring total reward practices are competitive, fair, in compliance, and perceived as such by all constituents. Her prior experience includes three years as a Compensation Analyst at Hoag Hospital and three years as a Human Resources Coordinator at the Hospital Association of Southern California.
Greene received her SPHR (Senior Professional in Human Resources) designation from the Society for Human Resource Management in 2012 and her CCP (Certified Compensation Professional) from WorldatWork in 2005. She received a BA from the University of Kansas and a certificate in Human Resource Management from UC Irvine.