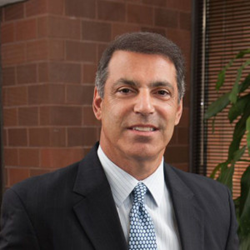 Data capture and reporting requirements can be confusing and time consuming for small business owners and we are pleased to offer these new tools, along with our consulting expertise, to help them meet these responsibilities.
Edison, New Jersey (PRWEB) September 09, 2015
Employee benefit and human resource innovator CheckPoint HR, Inc. today introduced new technology and services designed to help employers comply with the Affordable Care Act (ACA) and meet the new reporting requirements.
The Patient Protection and Affordable Care Act, also known as the ACA, was designed to extend health insurance coverage to uninsured Americans, including those with preexisting medical conditions. Beginning in 2016, U.S. employers with 50 or more full-time employees, including full-time equivalents, are required to file reports with the IRS or face penalties.
CheckPoint HR's new services provide a simple and efficient way for employers to determine health care eligibility, collect the data required for ACA reporting, and electronically file their 1094-C and 1095-C forms.
"Employers are looking for guidance and solutions that help them maintain compliance with the Affordable Care Act," said Jim Pugliese, chief executive officer of CheckPoint HR. "Data capture and reporting requirements can be confusing and time consuming for small business owners and we are pleased to offer these new tools, along with our consulting expertise, to help them meet these responsibilities."
Features available in CheckPoint HR's new ACA solution include:

Health Care Eligibility Dashboard: Developed to track seasonal and variable employees that may be eligible for benefits, the Healthcare Eligibility Dashboard enables benefits administrators to predict health care costs and make business decisions related to health care. Managers and employee administrators can easily track the average hours worked by their part-time or seasonal employees and quickly view employees trending as eligible for health care coverage.
New Small Group Rate Feature for Benefits Center: The CheckPoint HR Benefits Center offers new functionality to support the changing requirements in 2016 for small groups. Starting in 2016, small groups will include employers with up to 100 employees, and medical coverage pricing will be determined for each individual covered. The new tool will allow for the new rate structures and ensure compliance with the new ACA small group rules.
Employee Set-Up Functionality: Several new interfaces support the Employee Setup for ACA, including establishing Applicable Large Employers (ALE), ALE Groups, Employee Offer of Coverage and a 1095-C electronic consent form. Additional support includes the creation of 1094-C data.
Import Tools: Two tools are offered for importing data into the CheckPoint HR system to support required data for ACA reporting. These include an Employee Offer of Coverage import, which imports data for each employee, and a Dependents with Self-Insured Coverage import, which imports dependent data for individuals covered under a self-insured plan.
Reports: Several reports have been developed to support the ACA requirements. These reports include a Part II Template Spreadsheet, which contains all full-time employees within a calendar year and all employees that had medical coverage within the year, and Part II Template Exceptions, which contains detailed changes made to an employee that may impact the 1095-C Part II reporting and may require updates to the Part II Template Spreadsheet, as well as various business intelligence reports to verify data on the IRS 1094-C and 1095-C forms prior to printing.
Functionality to Generate, Print, and Electronically File the 1094-C and 1095-C forms.
"Because our platform maintains one synchronized data set for HR, employee benefits and payroll, CheckPoint HR clients are well positioned to succeed in today's ACA environment," said Don Cohen, chief operating officer and chief technology officer of CheckPoint HR. "Our team of developers and consultants worked diligently to deliver an ACA resource that is convenient, intuitive and powerful."
CheckPoint HR provides technology and expertise for controlling health insurance costs, efficiently managing administration and ensuring regulatory compliance. The company fully integrates the employee benefit, human resource and payroll functions on a single technology platform. The cornerstone of this platform is CheckPoint Choice, a full-service employee benefit marketplace.
###
About CheckPoint HR
A total employee benefit and human resource solutions provider, CheckPoint HR empowers businesses of all sizes to save money and administrative resources while offering more choice and flexibility to employees. Our employee benefit team offers unrivaled expertise in employee benefit strategy, selection and administration. Our proprietary insurance marketplace, CheckPoint Choice, delivers a full-service private exchange that is affordable and easy to manage. Our CheckPoint Core technology fully automates the HR and employee benefits process from recruitment through separation. Collaborating with our employee benefit and human resource experts, CheckPoint's software developers incorporated key industry best practices into a compliance-aware rules engine that takes the guesswork out of employee benefits and HR. The result is efficiency, accuracy, risk mitigation and significant cost savings. To learn more, visit http://www.checkpointhr.com or view a short video at https://www.youtube.com/watch?v=Xo5QBNX1Kw4.