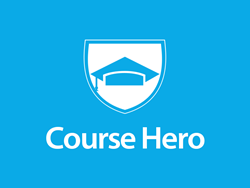 Redwood City, California (PRWEB) September 15, 2015
In a continued effort to expand access to education, Course Hero, the leading provider of online course-specific educational content, tools, and services, announced today a new $1,000 monthly scholarship to help students offset the costs of education.
"We started Course Hero to help students reach their potential and achieve their goals," said CEO and Co-founder Andrew Grauer. "For nearly a decade, we've done that by connecting students with the quality content and tools they need to succeed. Today, we're excited to move beyond content support and include financial support."
The scholarship, which is available to high school and college students over the age of 16 in the United States, will be awarded to one winner each month. Winners will be selected based on creative responses to a single short-answer question.
Each month, a new question will be posed, and all questions will be geared toward helping students hone their strategies for academic achievement. September's question is "How will you study smarter this school year?"
"Every day, Course Hero helps millions of bright and enthusiastic students," continued Grauer. "We're excited to see their inspiring and creative responses!"
###
About Course Hero
Founded in 2006 by Cornell University student Andrew Grauer, Course Hero was built on the belief that access to knowledge enriches lives and increases future opportunities. A digital learning platform, Course Hero provides students with a suite of online educational resources, including crowdsourced, course-specific study documents, expert tutors, and customizable flashcards. For students exploring new subjects, mastering key concepts—and everything in between—Course Hero offers essential tools to help them achieve their goals and succeed in their courses. To learn more, please visit coursehero.com.