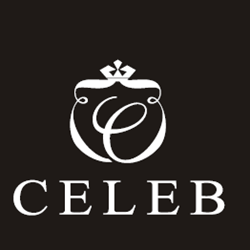 It took only 1 week for my dress to arrive! Super fast shipping! The dress is great just like in the picture... I had to do some modifications because I'm small but I knew that..
(PRWEB) September 09, 2015
School is back in session around the country and that means homecoming is right around the corner. Homecoming dresses are an important part of the school experience.
Teens and women want to be stylish. They also want to have a unique dress that their friends aren't going to have. This means shopping outside of a department store. TheCelebrityDresses.com has the solution with an array of celebrity dresses. These are dresses that have been fashioned based upon some of the red carpet dresses worn by celebrities. Knowledgeable designers and professional dressmakers have come together.
TheCelebrityDresses.com is currently offering discounts of up to 40% off of homecoming dresses. This sale is for a limited time and allows people to purchase gorgeous dresses for under $200. There are also various accessories available on the site, including handbags, shoes, and jewelry. Wigs are also available, allowing people to choose a hairstyle and color they love without having to visit the salon.
Many of the dresses are based upon what A-list celebrities have worn on the red carpet, including Nina Dobrev, Chrissy Teigen, Brooklyn Decker, Reese Witherspoon, Jennifer Garner, Amy Adams, and many more. Dresses are inspired by what these celebrities wear to the Oscars, the Grammys, the Golden Globes, for movie premieres, and much more.
The website is simple to navigate. It is possible to search based upon the particular event that a celebrity has dressed up for, the occasion for the dress, and more. This makes it easy to find a stunning dress. There are then many sizes available, ensuring everyone can have the celebrity look without being the same size as the celebrity.
When homecoming approaches, more people can have the red carpet dresses and without spending department store or designer prices.
The discount of up to 40% off can provide a significant savings on the dresses, which allows more people to look towards the shoes and other accessories as a way of completing their ensemble. Arriving to homecoming in style has never been easier.
The site is up and running and has a 100% guarantee that people will be satisfied with the dress that they get. There is a return policy in place as well. Anyone who wants to find a celebrity-inspired homecoming dress can shop at TheCelebrityDresses.com.