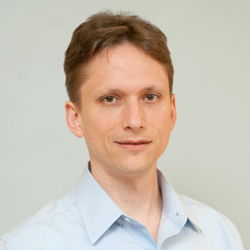 Yorba Linda, CA (PRWEB) September 09, 2015
Oncogenic driver mutations are characterized by molecular anomalies such as gene fusions, copy number variations (CNVs), single-nucleotide variants (SNVs), and insertions/deletions (indels). Next-generation sequencing(NGS) is a powerful medium to view genomic variations, but preparing a target-enriched library prior to sequencing has bottlenecked the clinical utility of NGS.
In a free educational webinar sponsored by ArcherDX titled "Clinically actionable gene fusions, CNVs and SNVs detected by NGS-based comprehensive profiling," Dr. John Iafrate will discuss a novel approach to precisely, rapidly, and cost-effectively characterize driver mutations from a single FFPE tissue sample. The webinar will examine the limitations of current methods for detecting genomic mutations. Dr. Iafrate will also present data showing the effective use of Anchored Multiplex PCR (AMP™) enrichment chemistry for NGS-based detection of gene fusions, CNVs, SNVs, and indels from low DNA inputs from FFPE samples.
The speaker, A. John Iafrate, MD, PhD, a board-certified pathologist at Massachusetts General Hospital in Boston MA, helped develop AMP chemistry to overcome the bottlenecks associated with traditional methods of mutation detection. Dr. Iafrate directs the Center for Integrated Diagnostics, which offers rapid, personalized genomic testing to help patients and their physicians make well-informed cancer-treatment decisions. His lab concentrates on genetic fingerprinting that guides novel, targeted cancer therapies. The lab has also been involved in the development of diagnostics for ALK- and ROS1-positive lung cancers signifying crizotinib efficacy. He also serves as associate professor of pathology at Harvard Medical School.
The complementary webinar, hosted by LabRoots, will be presented on September 9, 2015, at 9 am Pacific Time/12 pm Eastern Time.
For full details and free registration, click here.
About ArcherDX:
ArcherDX addresses the bottlenecks associated with using NGS in translational research by offering a robust platform for targeted sequencing applications. By combining proprietary Anchored Multiplexed PCR (AMP™) chemistry and easy-to-use, lyophilized reagents, Archer NGS assays generate highly enriched sequencing libraries to detect gene fusions, SNVs, indels and CNVs. Complemented by the Archer™ suite of bioinformatics software, ArcherDX technology dramatically enhances complex mutation identification and discovery.
About LabRoots:
LabRoots is the leading professional networking website designed to connect all science verticals. Founded in March 2008, LabRoots' vision was to connect the scientific world leveraging a myriad of unique features and tools, discovering meaningful collaborations across geographic boundaries and fields of expertise. LabRoots is the owner and producer of BioConference Live – which has grown into the world's largest series of virtual events within the Life Sciences and Clinical Diagnostics community.