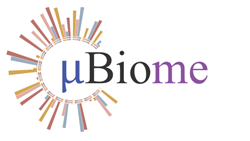 San Francisco, CA (PRWEB) September 09, 2015
uBiome, the leading microbial genomics company, has worked with citizen scientists around the world since inception, with almost 40 percent of its participants living outside the US, in countries ranging from Canada to Romania to Ghana. To support its international users, uBiome is now launching its Global Ambassadors Program for thought leaders and innovators in microbiome research around the world.
uBiome Global Ambassadors will have access to:
1. Speaking opportunities and event invitations for conferences, symposia, and other events around the world
2. Opportunity to vote on our Global Citizen Scientist Award
3. Grants -- up to $100k total in microbiome kits for exceptional research proposals based in a specific country
4. A FREE uBiome kit!
Prospective Ambassadors can learn more about the program here: http://ubiome.com/pages/global-ambassador
The human microbiome describes the rich community of microbes that live in tandem with the body, supporting – and sometimes interfering with – health. An average human has around ten times more bacterial cells than human cells, with their bacteria weighing between three and five pounds, enough to fill a large soup can. Bacteria in the gut play a supporting role in digestion and the synthesis of vitamins, but more pathogenic bacteria are associated with a range of conditions such as autoimmune disorders, diabetes, heart conditions, Inflammatory Bowel Disease and skin conditions. There may even be bacterial connections with anxiety and depression.
Every human being has a microbiome, but its makeup and diversity can vary substantially from person to person. Global, environmental, and cultural factors mean that microbiomes may also vary from country to country, with diet playing a part, for instance. Researchers have shown, just as one example, that Japanese people are uniquely likely to have an enzyme in their gut bacteria which specializes in degrading algal cell walls, making it possible to digest the nori seaweed around sushi rolls. Most Western guts cannot process this.
uBiome wants its new Ambassadors to be part of ground-breaking research which may identify other such global microbial differences. They aim to amass a truly representative microbiome data set of the world. This means engaging individuals in all countries, including under-served populations and rural communities, with limited access to cutting edge technology.
Jessica Richman, co-founder and CEO of uBiome, says: "We've been happily surprised at the volume of samples arriving at our labs each day from all over the planet, and we're delighted to help research on the microbiome spread around the world to citizen scientists everywhere. The uBiome Global Ambassador program is a great way for citizen scientists to be recognised for their expertise, excellence, and experience."
Kevin Corkum, a current Canadian Ambassador for uBiome believes that engaging his community in microbiome research will increase the pace of scientific discovery. He notes, "I think it's amazing that a company like uBiome exists to assist quantifying my experiments and allowing me to be part of a global community. It's also important for me to get the message out to my local community. By contributing to the research and the conversation about the cultivation of our microbiome, I'm assisting in acceleration of those breakthroughs"
Dr. Zachary Apte, CTO and co-founder of uBiome adds: "uBiome's sequencing service builds on this pioneering work, enabling us to cut the cost of microbiome sequencing from millions of dollars ten years ago to just $89 today, making it accessible to every citizen scientist around the world."
uBiome was founded in 2012 by UCSF and Stanford technologists after a crowdfunding campaign raised more than $350,000 from citizen scientists, triple its initial goal. uBiome is now backed by Andreesen Horowitz, Y Combinator, and other leading investors. The company's mission is to use big data to understand the human microbiome by giving consumers the power to learn about their bodies, perform experiments, and see how current research studies apply to them.
To learn more about how to become a uBiome Ambassador for your country, visit http://ubiome.com/pages/global-ambassador
Contact:
Orli Kadoch
orli(at)ubiome(dot)com
Ph: +1 415-691-7291
END
###