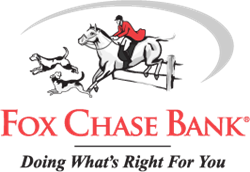 Hatboro, PA (PRWEB) September 10, 2015
Tom Petro, Fox Chase Bank President & CEO, will present "Inside The Black Box – How Banks Evaluate Your Business For Credit" at a 9/15 Business Leaders Network lunch event in Radnor, PA.
During his presentation, Tom will share strategies for securing the most favorable financing terms; how to build a team of trusted financial advisors; ideas for creating a winning loan package and how to deal with probable "red flags" when approaching a banker to obtain a business loan.
"Bankers don't often share the 'secrets' of obtaining a business loan," states Tom. "However, I don't believe the business financing process should seem like a mysterious black box. I developed this presentation to help business owners and I'm confident attendees will discover helpful actionable tips."
Tom is a 2014 and 2015 Smart CEO Future 50 Award Winner and a finalist for the EY Entrepreneur Of The Year® 2015 Award in Greater Philadelphia. He frequently shares insights to help businesses achieve growth and success.
Membership in the Business Leaders Network (BLN) is oriented to highly respected individuals in the Greater Philadelphia area business community who value personal networking as a way to promote ideas, people and business.
BLN seeks members who have achieved a high level of success and independence and continue to pursue their long-term professional goals and personal ambitions. BLN's members are today's young founders of early stage companies, emerging senior managers and executives in growing corporations and new partners in professional firms. The BLN provides a structured communications channel through which these people can reach one another to further their professional and personal interests.
About Fox Chase Bank
Fox Chase Bank serves growing middle market businesses, commercial real estate investors and depositors in the attractive markets that span Baltimore to New York City delivering on the promise of doing what's right for people. The Bank, established in 1867, is headquartered in Hatboro, Pennsylvania. It provides a comprehensive array of financial products and services through a comprehensive suite of cash management services and ten branch offices in Bucks, Montgomery, Chester and Philadelphia Counties in Pennsylvania and Atlantic and Cape May Counties in New Jersey.