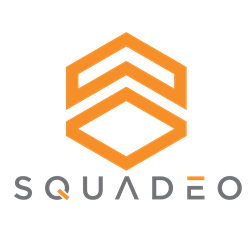 Paris, France (PRWEB) September 10, 2015
HD deployment on open platforms (such as Android) requires multi-layered protection schemes, including strong DRM, a secured video path and watermarking. Current anti-rooting technics have not proven to effectively protect the most valuable content assets.
To address this issue for operators that want to stream premium OTT content, Squadeo has integrated its OTT video player, QuickPlayer, with the Verimatrix ViewRight® Web client security. ViewRight Web clients provide cross-platform support for secure OTT content delivery services to a variety of HLS/DASH-enabled device categories. For a more robust, multi-layered approach, Squadeo has also integrated its patented security software product VideoShield with the Verimatrix VideoMark™ forensic watermarking technology.
VideoShield is designed to enable a complete secure video path on devices running on open operating systems like Android. It ensures security continuity after the content decryption up to the display on screen. VideoShield protects against screen recording and mirroring. It also prevents modifications of Android OS to dump premium content during playback.
In addition to securing standard SD content, the combination of VideoShield, ViewRight Web and VideoMark technologies creates an ultimate software-only security solution for OTT delivery of HD content to mobile devices. As a single consistent pure software package, the deployment of HD premium content distribution is easier for operators to implement, while offering the best protection against pirates, and an excellent consumer experience. It provides a robust alternative to anti-rooting and hardware security (TEE) to enable HD deployment and reach subscribers facing anti-rooting false positive issues.
The Verimatrix patented VideoMark technology is designed to embed watermarks in client devices. VideoMark user-specific forensic watermarking is a solution that securely, robustly and imperceptibly hides detailed serialization information within high value media content at the point of display. VideoMark data can help establish a virtual "chain of custody" for content that accurately identifies the source of unauthorized copies, and provides a valuable deterrent in the fight against piracy.
Squadeo's QuickPlayer, a studio-approved solution, featuring code obfuscation, integrity checking and whitebox encryption, to the iOS and Android clients, are daily used by more than 30 premium video services and 10 million active users.
Squadeo is showing a demo of this solution on its booth at IBC 2015: 2.A36.
For more information about VideoMark product, please visit:
http://www.verimatrix.com/solutions/forensic-watermarking
For more information about ViewRight Web, please visit:
http://www.verimatrix.com/product/viewright-web
For more information about Squadeo's VideoShield solution, please visit: http://www.squadeo.tv/