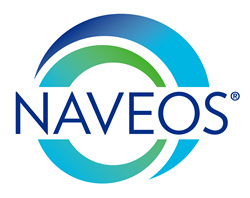 Worksheet S-10 offers both a challenge and opportunity to impact multiple revenue streams. NAVEOS®' capabilities can increase a hospital's share of the zero sum Federal UCP pool and the State Medicaid DSH allocation. -Robert Gricius
Sterling, VA (PRWEB) September 15, 2015
In April 2016,Center for Medicare & Medicaid Services (CMS) will issue the Proposed Rule which will provide guidance and timing on the use of Worksheet S-10 to distribute the multi-Billion dollar Uncompensated Care Payment for FFY 2017.
The NAVEOS® webinar will provide clear directives on assessing your current readiness for Worksheet S-10 and how to collect the data needed to support your "Uncompensated Care" reporting. Uncompensated Care will likely become the key determinant for Medicare DSH/EHR funding. This webinar will focus on key data analytics that require your attention in order to transition to this new reimbursement paradigm.
Webinar attendees will learn about:

Key Macro Trends, Opportunities & Challenges Impacting DSH/UCP and the 340B Drug Pricing Program
Worksheet S-10 Today
Use of Days Proxy vs. S-10
Preparing for Worksheet S-10 & Medicare DSH Action Items
Register for the Complimentary Webinar, "Worksheet S-10 Today & Tomorrow."
Who Should Attend:

All Healthcare Finance personnel (especially CFO's), Directors of Reimbursement, Revenue Cycle
About the Speaker
Robert Gricius is a nationally recognized authority, speaker and expert witness in the area of healthcare finance. He holds a B.A. in Computer Science from the University of California, Berkeley, an MBA in Finance, and is a Certified Public Accountant in the Commonwealth of Virginia. After a career as a hospital Chief Financial Officer and Corporate Director of Managed Care for a multi-hospital system in the Mid-Atlantic region with revenues well over $1 Billion, Mr. Gricius founded the healthcare data analytics firm, NAVEOS®, in 2005. He has led the development and deployment of the industry's only fully integrated DSH/340B software system. His leadership has resulted in the creation of electronic data interchange networks between clients and states that have over 93% of the nation's Medicaid population and 100% of all Medicare beneficiaries. Since 2008, NAVEOS® has identified and/or recovered over $500 million in Medicare DSH reimbursement on behalf of clients and has saved hospitals over $200M/year by qualifying them for 340B. NAVEOS® is endorsed by six state hospital associations (Florida, Tennessee, Mississippi, Virginia, Kentucky and New York) as the preferred DSH/340B vendor.